Air Peace Acquires 124-Seater Embraer 195-E2 Aircraft (See PHOTOS)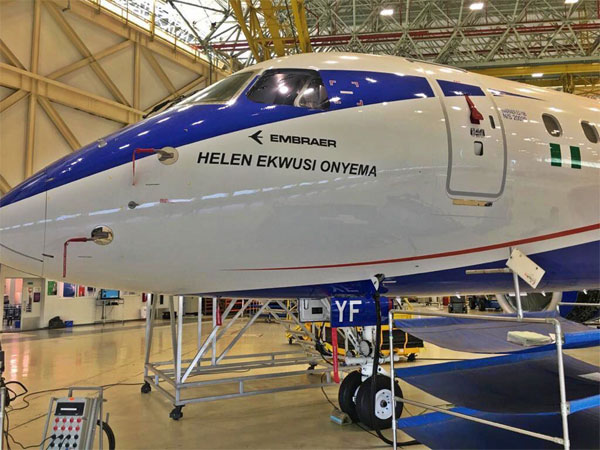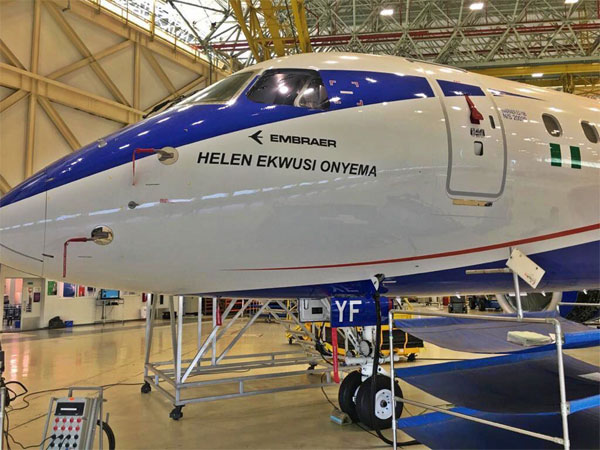 Leading Nigerian airline, Air Peace, recently made public images of a 124-seater Embraer 195-E2 Aircraft.
The aircraft represents one of the 13 of the model that the airline ordered.
According to the airline, the first delivery of the aircraft is expected from the aircraft manufacturer in September.
Interestingly, this is happening at a time that major players in the global aviation industry are declaring bankruptcy or facing liquidation.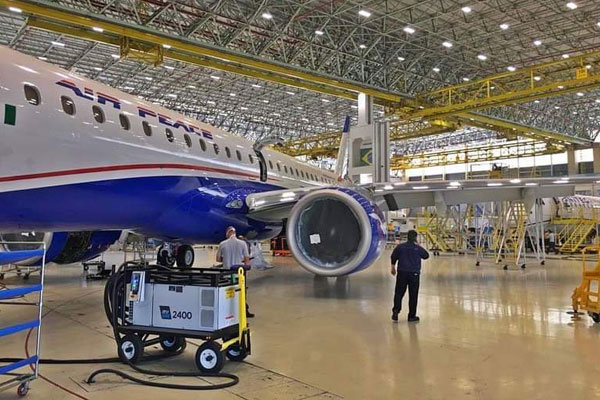 Recall that in April 2019, Air Peace airline placed a record order for 10 brand Embraer 195-E2 planes. This would be the first in Africa.
The order comprises purchase rights for another 20 E195-E2 jets. The request has 124-seater jet in dual-class and 146-seater jet in single class configurations.
The deal was unveiled during Embraer Business Meeting with the aviation world in Port Louis, Mauritius.
This made the Nigerian firm the first to order the brand of jets on the continent. It also marked the official launch customer of the brand in this part of the globe.
With all purchase rights exercised, the contract has a value of N640.5 billion ($2.12 billion) based on the current price list.
Air Peace is a private Nigerian airline that was founded in 2013.
The airline has its head office in Lagos State, Nigeria. Air Peace provides passenger and charter services. It also serves the major cities of Nigeria and flies to several West African destinations and the Middle East. The airline also established a subsidiary – Air Peace Hopper in 2018.
Below are more images of one of the 13 124-seater Embraer 195-E2 Aircraft that Air peace ordered.