Air Namibia Suspends Operations With Immediate Effect, 600 Employees Lose Job (PHOTO)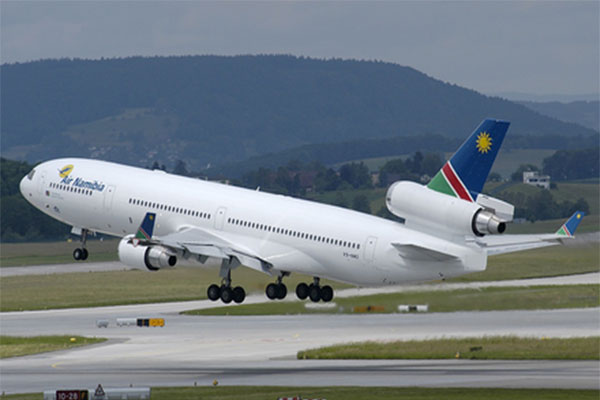 Namibia's national carrier, Air Namibia suspends operations with immediate effect.
600 employees to lose job, blames financial and safety problems, as well as Covid-19 pandemic. 

Namibia's national carrier, Air Namibia has decided to suspend all operations with immediate effect. This would result to cancelling all of its flights and grounding its aircraft. The airline urged all customers to cancel reservations and request refunds.
In the meantime, the resultant effect of the announcement leaves more than 600 employees without jobs, the state-owned New Era newspaper reported. It has been a unanimous decision of the cabinet to file for voluntary liquidation.
Employees will receive a basic salary for the next 12 months but will not receive any benefits, the national broadcaster Namibian Broadcasting Corporation reports.
It added that Air Namibia had been having financial and safety problems, with the knock-on effects of the coronavirus pandemic on the travel industry seeming to be the final death blow.
Air Namibia (Pty) Limited, which traded as Air Namibia, was the national airline of Namibia, headquartered in the country's capital, Windhoek.
Air Namibia operated scheduled domestic, regional, and international passenger and cargo services. It has its international hub in Windhoek Hosea Kutako International Airport.
Meanwhile, Air Namibia has a domestic hub at the smaller Windhoek Eros Airport. As of December 2013, the carrier is wholly owned by the Namibian government. Air Namibia was a member of both the International Air Transport Association and the African Airlines Association.