What You Need To Know About Autogas As Nigeria Plans To Move Away From Petrol Vehicles In 2021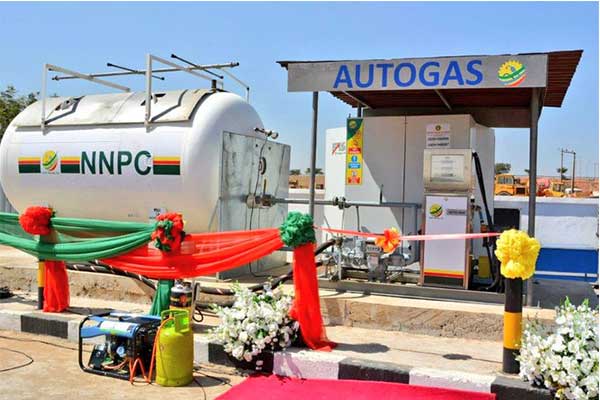 As the Nigerian government deregulates the petroleum sector and stops the payment of subsidy, the price of petrol has continued to rise content factors for the imminent birth of Autogas.
It increased from N121.50–N123.50 per litre in June and N140.80-N143.80 in July and N148-N150 in August. The product currently sells between N168 and N170per litre.
The government explained that it currently lacks the money to continue to pay fuel subsidy due to the economic implications of the coronavirus pandemic.
However, the development has created hardship for the Nigerian masses who are also grappling with the effects of COVID-19.
To address the rise in the price of petrol, the government said it would hasten a roll-out of an alternative to petrol. These include Liquefied Petroleum Gas (LPG) and Compressed Natural Gas (CNG) commonly known as autogas.
The federal government targets the conversion of one million cars to autogas by the end of 2021.
What you need to know about Autogas
As earlier stated, Autogas, such as the Liquefied Petroleum Gas and Compressed Natural Gas, is a clean fuel used as an alternative to petrol.
This alternative fuel is often referred to as Autogas when it is used in internal combustion engines in vehicles. It power generators, among others and its a mixture of propane and butane.
Autogas is the third most popular automotive fuel in the world, with approximately 16 million of 600 million passenger cars powered using the fuel.
Advantages of Autogas
Autogas as explained by the Nigerian government will be cheaper than petrol when it becomes available.
According to the government, using Autogas will help car owners to save about 40 to 50 percent of their money.
Another advantage is that it helps in the improvement of urban air quality as its use reduces carbon dioxide emissions.
A report by The Guardian UK indicates that LPG-fuelled vehicles generate 14% fewer CO2 emissions than petrol cars and 10% fewer than diesel vehicles.
Vehicles running on autogas also produce reportedly 50% fewer nitrogen oxides than petrol and 20 times fewer than diesel.
The cost of converting your vehicles to Autogas compliant engines
According to the federal government, the conversion of vehicles will cost between N200,000 to N250,000 for a four-cylinder vehicle.
The government added the cost is a little bit higher for a six-cylinder SUV vehicle.
This was recently disclosed by Justice Derefaka, the technical adviser on gas business and policy implementation to Timipre Sylva, the minister of state for petroleum.
Payment plans for those ready for the conversion
Derefaka explained that there will be various payment plans for all vehicle owners.
He added that the payment for the conversion can be done within a period of five to seven months. This is only if the owner in question cannot pay at once.