Ambode Extends Agric-Ishawo Road project To Arepo In Ogun State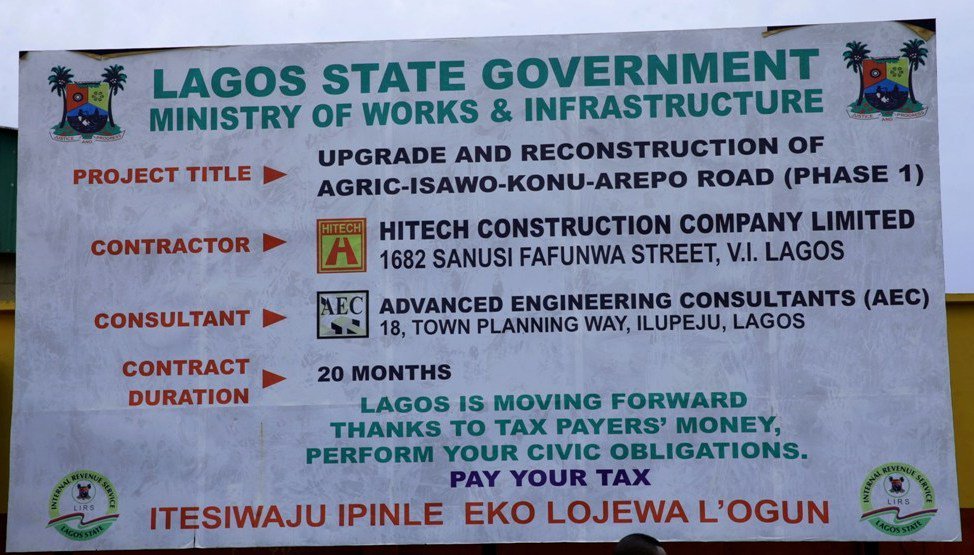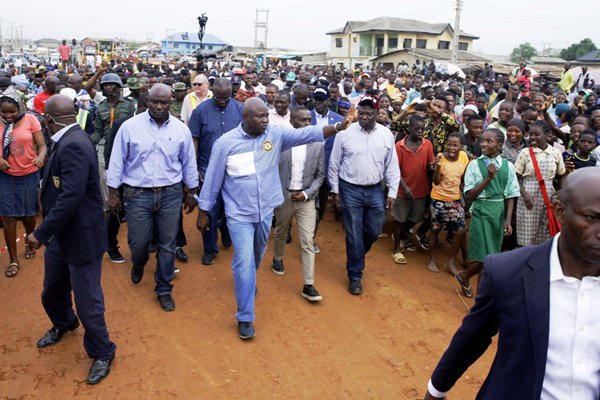 Lagos State Governor, Mr Akinwunmi Ambode, on Wednesday approved the extension of ongoing Agric-Ishawo dual carriageway road project to Arepo in Ogun State, saying the development became imperative in view of the determination to rev up the economic integration of South Western States.
Speaking while embarking on an extensive inspection of major ongoing projects in the Ikorodu division of the State which lasted till late in the evening, Governor Ambode said the projects would be delivered as part of efforts to make the sub-urban areas in the State economically viable and livable, thereby making life comfortable for residents and boosting the Gross Domestic Product of the State.
Addressing scores of residents of Owutu and Ishawo who had trooped out to receive him, the Governor urged them to exercise patience and understanding with the projects, assuring that more dividends of democracy would be spread to the axis.
He said: "From Owutu Junction to the boundary of Lagos State in Ishawo is 7.5km and we will finish this project between March and April next year. Even before we finish this project the businesses here have started improving and the value of landed properties have gone up.
"Now, the Chairman of this Local Government has just spoken to us and we have also agreed that in order for us to improve on the economic integration of South Western States, we will extend from Lagos State boundary to Arepo in Ogun State and we will do 5.5km to join the Lagos-Ibadan Expressway."
The Governor, who embarked on the tour with top government functionaries, said as a government was doing road projects to open up the axis, other areas of the State would also benefit, thereby improving commerce and reducing travel time.
"The same thing as we are doing it in Ikorodu, the Lagos-Epe road also will be joined to the Lagos State boundary in Mojoda with the Ijebu Ode axis to link the Ijebu Ode-Ore Road.
"We are going to do the same thing and make sure that the road we are doing in the Mile 2-Okokomaiko Expressway, we commence the next phase that goes from Okokomaiko to Seme Border. So in that wise, we would have connected Badagry, Ikorodu and Epe with all the neighbouring States and we will improve the economy of Lagos and make sure that all our people that are living in the sub-urban areas are able to live comfortably well in those places and the economy in those areas also improve."