Container Falls, Destroys Vehicles In Ogun State (PHOTOS).
Reckless driving or extremely bad roads have immensely contributed to the destruction of lives and properties in Nigeria. Again, some vehicles have been destroyed in Ogun State due to a trailer carrying containers that fell on them.
Reports have it that containers that fell off a truck destroyed the vehicles along Sango road in Ogun state.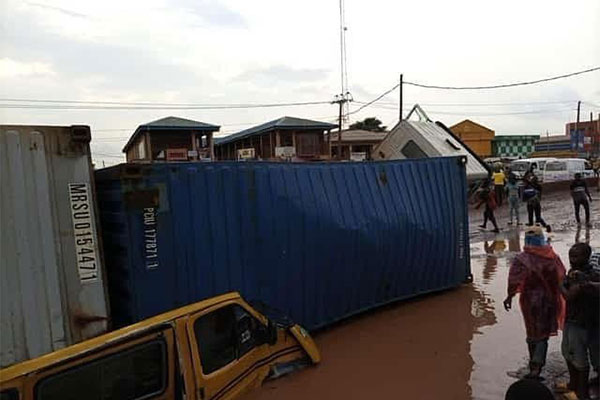 As at the time of filing this report, there are no reports of any casualties from the accident. This type of incident has become one too many as the government at all levels has failed to stand up to it.
Likewise, the accident of this very nature has happened many times this year in Lagos killing innocent souls. Just this month, another huge truck fell on a bus at Cele Express inward Oshodi in Lagos. Prior to this, in July 2020, a container crushed three people to death at the Ilasamaja area of Lagos.