Mother And Daughter Crushed To Death In Ghastly Car Accident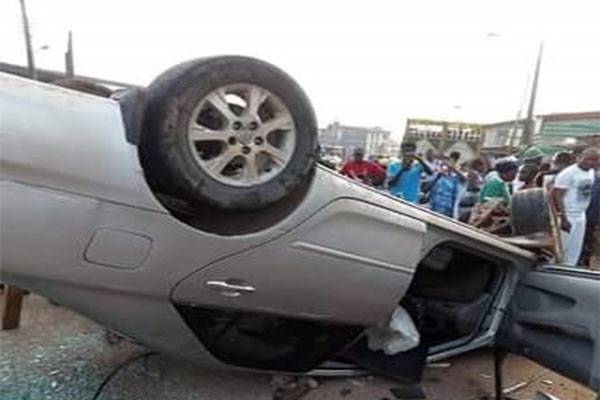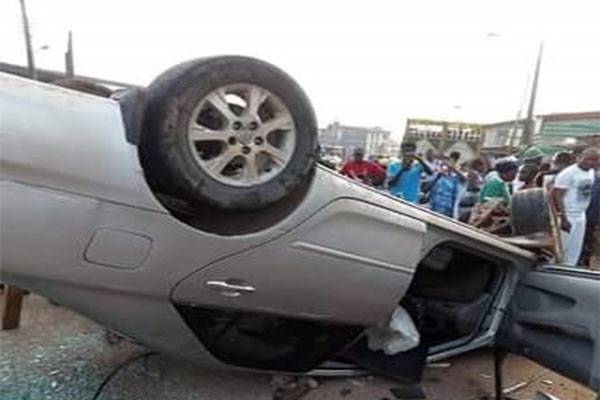 A Toyota Camry car has crushed a woman and her daughter to death in Ogun. The accident happened late yesterday around 11pm at Epe Junction, Falowo Market Area of Sagamu, Ogun State.  The Toyota Camry was said to belong to an alleged ahoo boy who drove recklessly according to an eyewitness.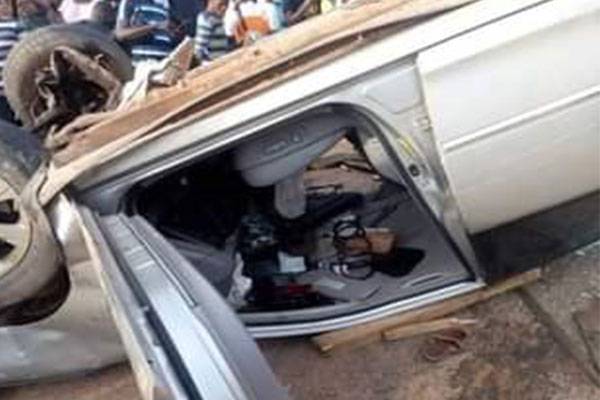 Ogun State Updates disclosed this on their social media page describing how the gruesome accident occurred. It, however, charged Remo Royal Fathers and leadership to swing into action to curb the menace and incessant recklessness. "The Royal Father's Council should put up strategies to eradicate the incessant accidents caused the yahoo boys' reckless driving. Meanwhile, Remo land is known for dignity and hard work but it is gradually becoming a den of fraudsters." It noted.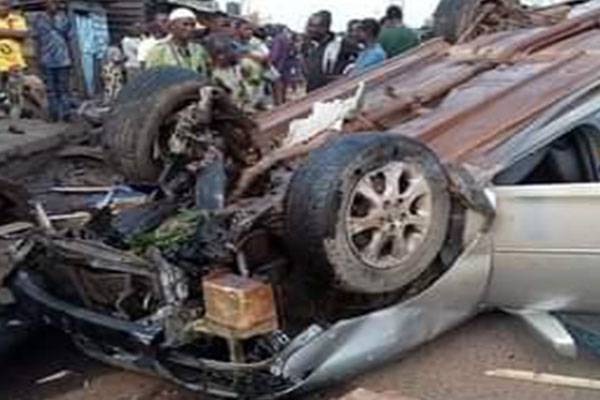 Reacting to the accident, one Debby Odun Odunsi suggested that SARS might have caused the accident. The public can not rule out the impact of SARS chasing these yahoo boys leading to an accident.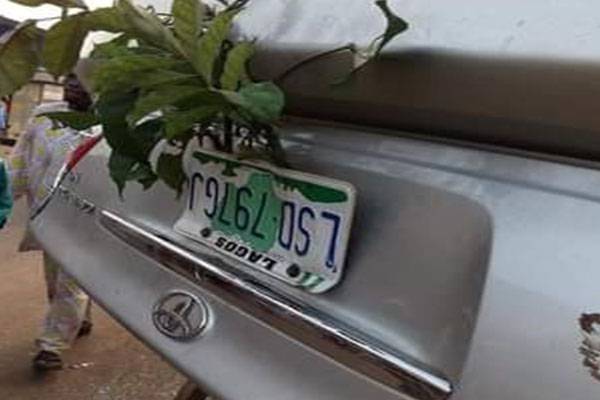 He advised, "U pple send SARS away ….since den we no rest again …..my advice to government….dey should warn those SARS not to kill innocent soul and restore the back to sagamu ooooo…..RIP to the victim."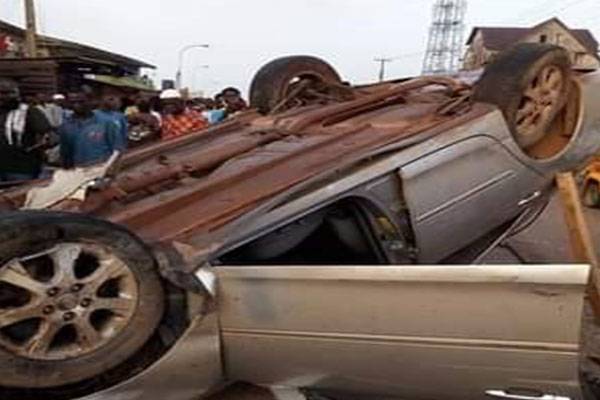 Another Facebook user, Opatoye Olatunji Olatunji opined that accidents caused by these boys are for ritual renewal. He affirmed that they use it as a platform to renew the oat they swore with the entity behind their sudden riches. "Nah so those Yahoo boys dey dom they use that thing renew their money." He stated