Toyota Camry Rams Into Nissan Sentra In Edo As Police Chase Suspected Yahoo Boys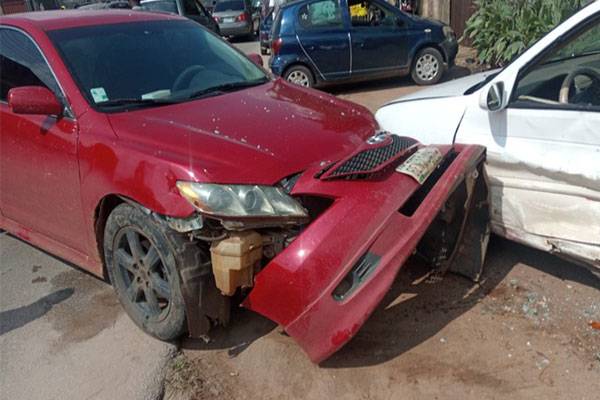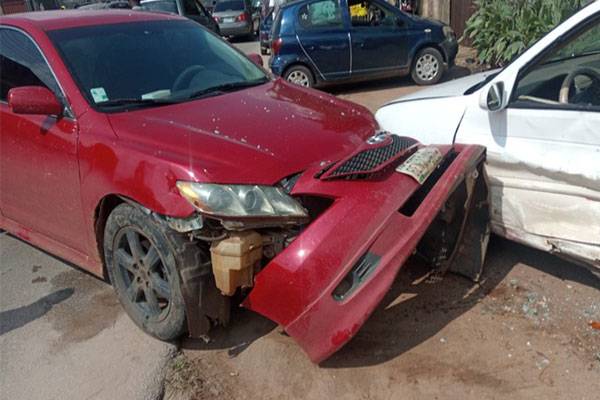 Some police officers in Edo state have chased the driver of a Toyota Camry almost to death. This happened around 3 pm on Thursday in GRA Axis in Benin city.
According to an eyewitness, some group of police officers in a green color Audi 80, wanted to intercept the red Toyota Camry. However, in a bid to avoid their unnecessary extortion, the driver of the Toyota Camry sped up to escape from them. He tried using a fast and furious approach.
But he ended up crashing into a parked Nissan Sentra. Another eyewitness around said that the white Nissan Sentra was parked because it ran out of fuel. Hence, the owner went to get fuel at the nearest filling station. However, before he came back, his car had been hit and damaged by the Toyota Camry being chased by police.
They said some of the roadside hawkers ran for their dear lives as the car was fast approaching them.