Anambra And Delta Reach Agreement On The Gate On Niger Bridge (PHOTOS)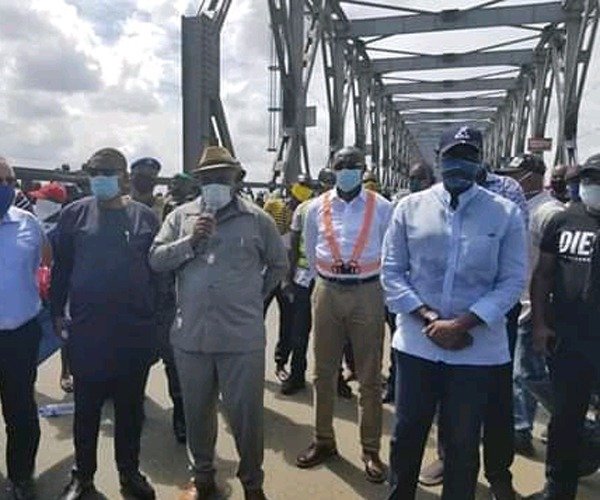 Anambra And Delta Reach Agreement On The Gate On Niger Bridge
Anambra and Delta State Government met on Tuesday to agree and strategize on the barricading of Onitsha bridgehead.
The barricade was part of the measures to ensure proper compliance with NCDC Protocols. This was necessary to enforce partial relaxation of lockdowns due to the spread of COVID-19.
Secretary to the government of Anambra state, Professor Solo Chukwulobelu and his Delta State counterpart, Mr Chiedu Ebie including Commissioners of police of both states, as well as task force teams from both states participated in the meeting.
At the end of the meeting, the two states agreed on a number of measures. They include; processing points within both states should be shifted backwards. Also, the two states should stick to the definition of essential services provided by the presidency.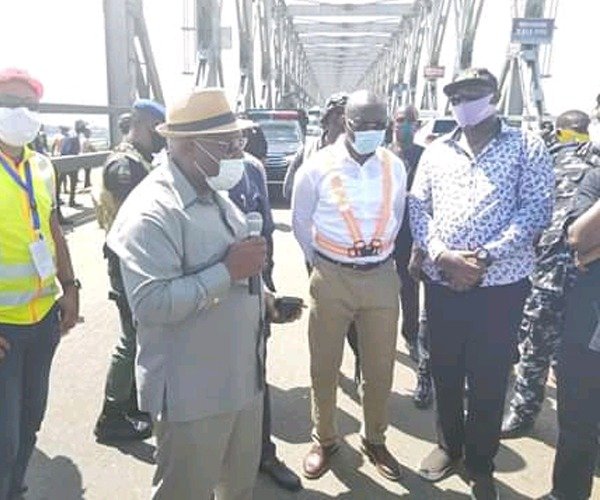 During the meeting, It was also agreed that the two states should swap personnel.
Fredrick Whizer of Julius Berger Plc was also part of the meeting.  He said that the Federal Controller of Works had already written a letter expressing concern over the integrity of the bridge. This was as a result of the accumulation of heavy traffic on the bridge.
The iron barricade was reportedly pulled down at the weekend by youths in Delta. The development necessitated a meeting where the two governments resolved to jointly police the Niger Bridge to curtail the movement of 'strange persons.'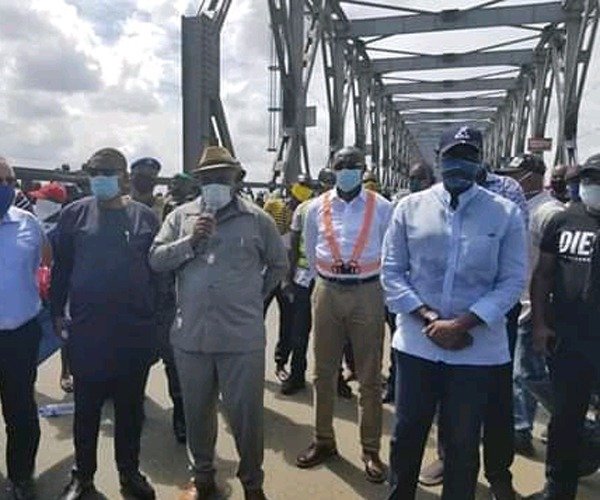 Top officials of both Delta and Anambra State Governments have met thrice prior to today's meeting.
The meeting became necessary in order to conclude arrangements on how to check the influx of people, who defy the presidential order restricting inter-state movements as part of the far-reaching measures to check the spread of COVID-19.