Anambra Police Recovers Several Cars And Dangerous Weapons From 122 Suspects (Photos)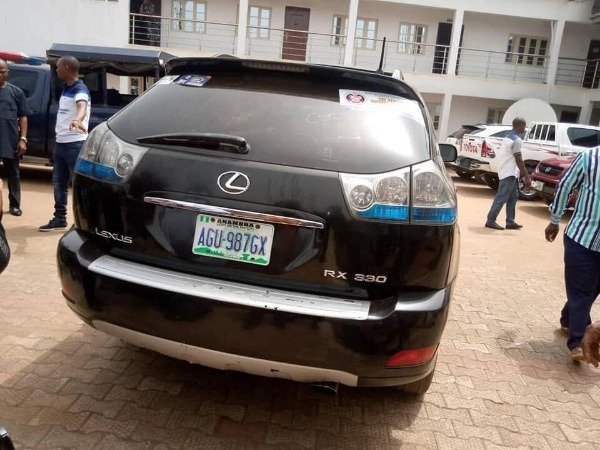 Anambra Police Command has recovered several cars, including Lexus RX330 and Toyota Rav4, as well as dangerous weapons from 122 suspects.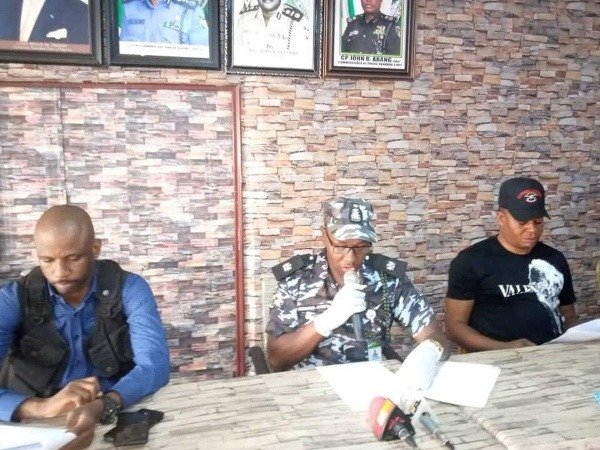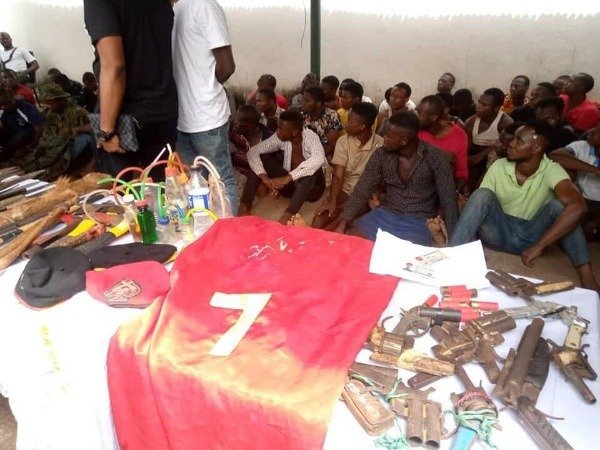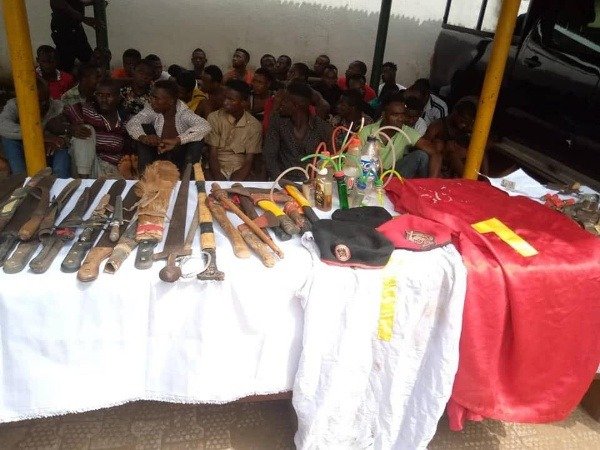 Anambra state police command on 13 March, 2020, paraded one hundred and twenty-two crime suspects at the Police Headquarters in Awka.
The suspects, aged between 18 to 45 years, were arrested for various degrees of crime including armed robbery, murder, cultism, impersonation, among others.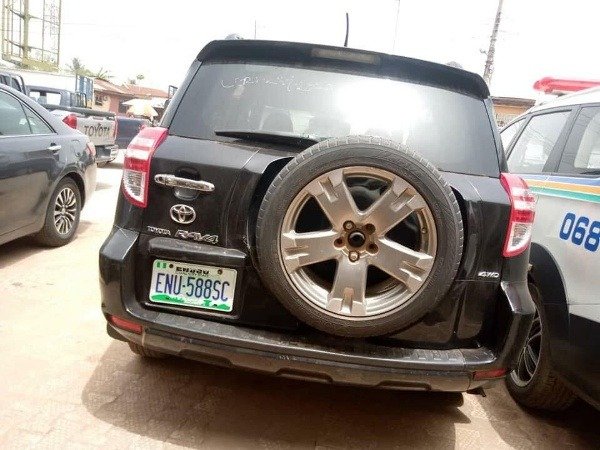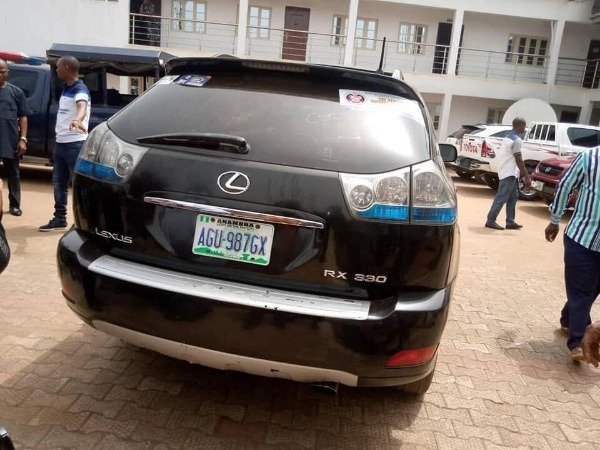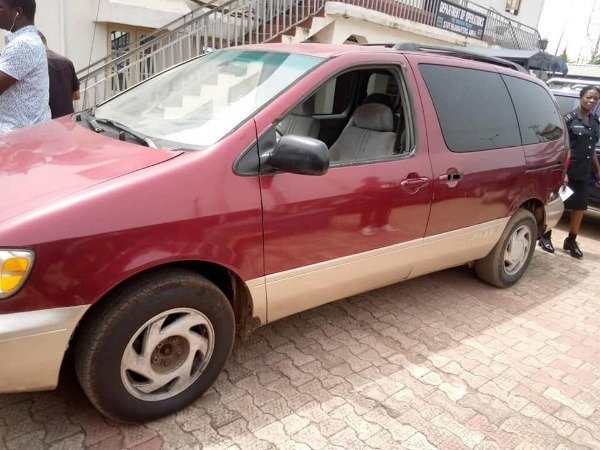 Items recovered by the Anambra police command includes cars and dangerous weapons. The cars includes a Toyota Rav4, Toyota Sienna, a Spider car, a luxury Lexus RX330 SUV, among others.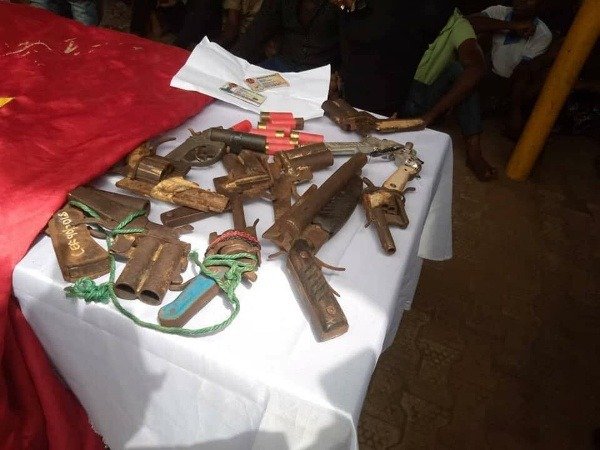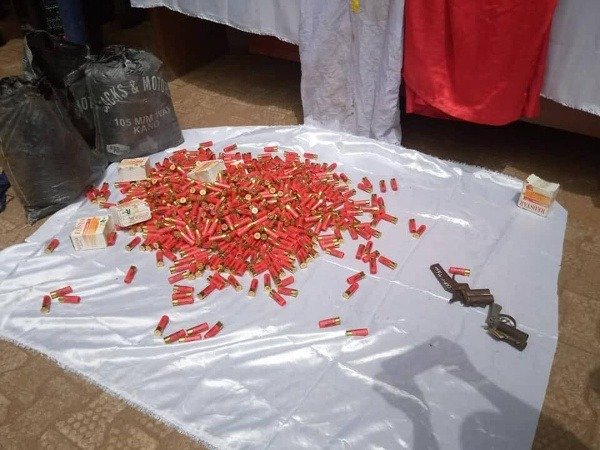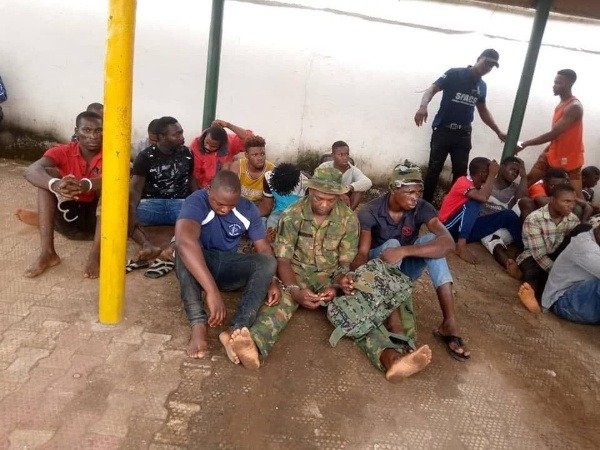 The exhibits recovered include fifteen firearms, over 2,000 live cartridges; 8 daggers; fabricated guns; 11 machetes; 9 battle axes; among others.
In a related news, the Nigerian anti-graft agency, the EFCC has recovered dozens of luxury cars and a hotel from yahoo boys in Lagos.
Luxury cars recovered from the alleged Yahoo Boys (fraudsters) includes models from brands like Mercedes; Lexus; Land Rover and Toyota.
The suspects were arrested following over three months of intensive surveillance and intelligence gathering by the EFCC.