Are These Nigerian Roads? UK Streets Flooded After Two Weeks Worth Of Rain Fell In 24 Hours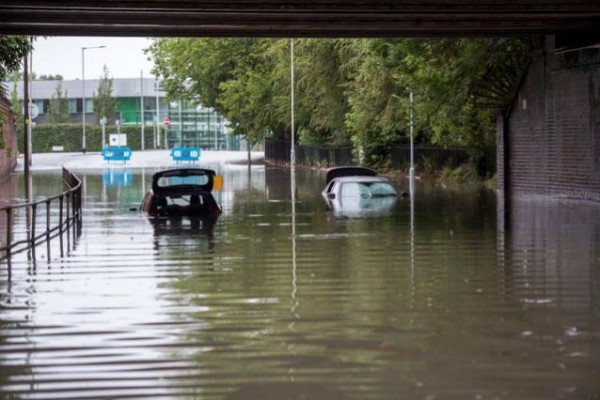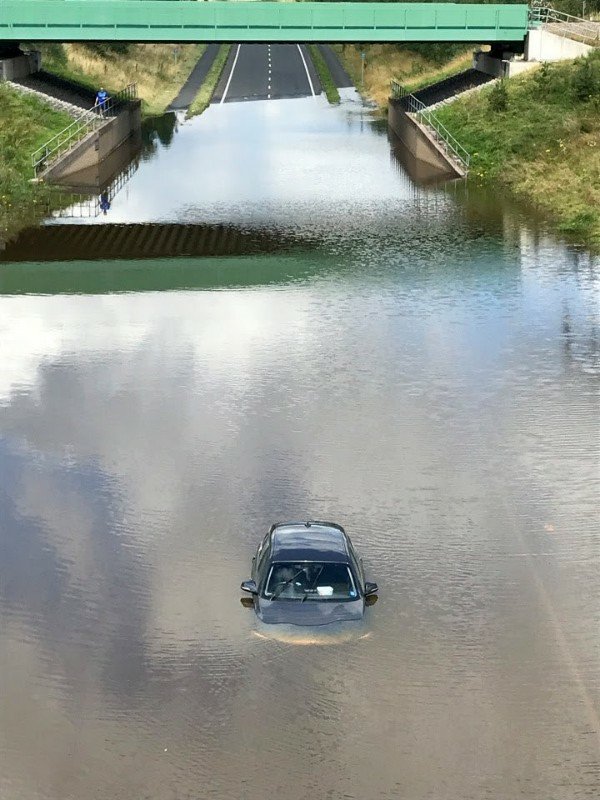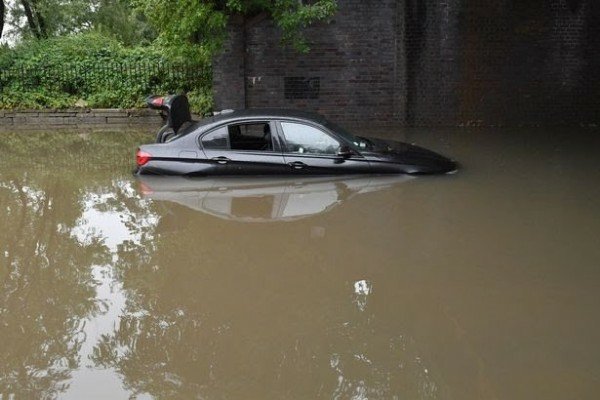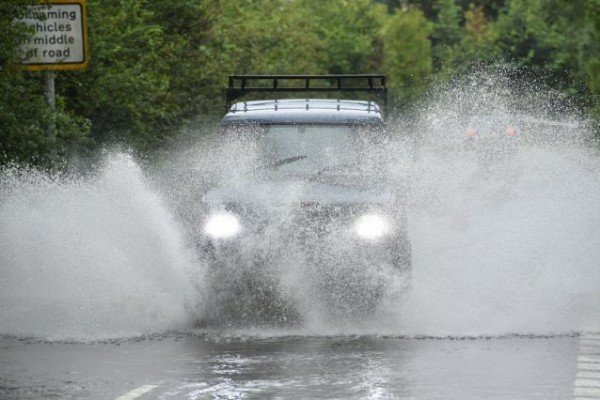 Commuters on Monday woke up to road closures and diverted trains across UK after parts of Greater Manchester were hit with two weeks worth of rain in 24 hours.
There were 20 flood warnings in place across north-west England on Monday morning, affecting parts of south Manchester, Rochdale and the Yorkshire market towns of Todmorden and Hebden Bridge.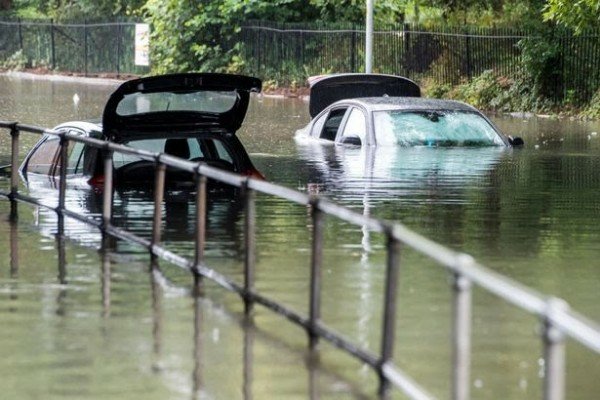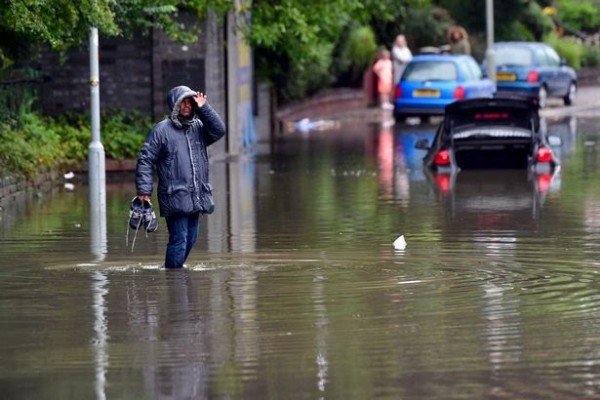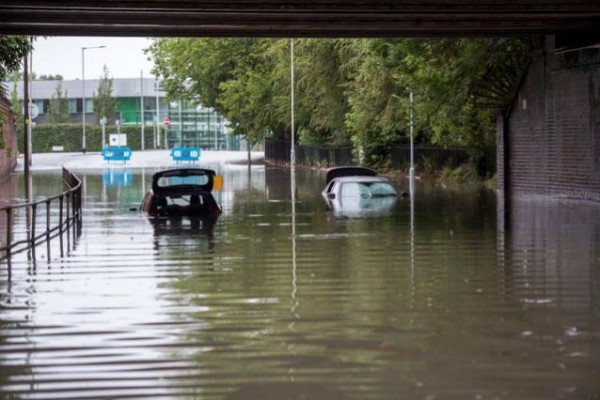 Met Office warned that more thunderstorms could spark life-threatening floods, travel chaos and blackouts across Britain, following a weekend of heavy downpours.
The weather forecasters also warned there could be more delays and cancellations to trains and buses as well as chances of homes and businesses getting flooded quickly.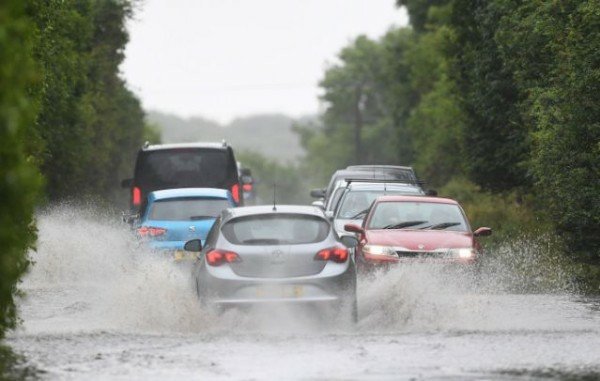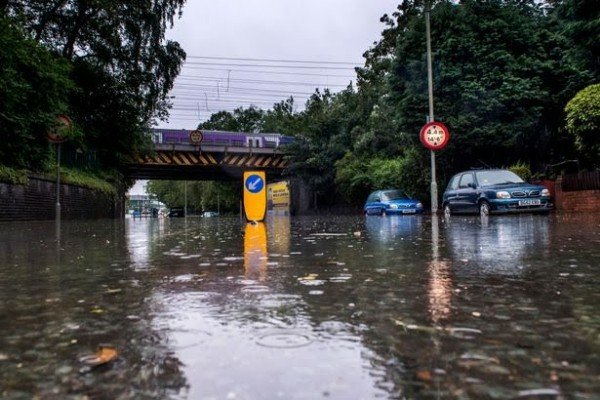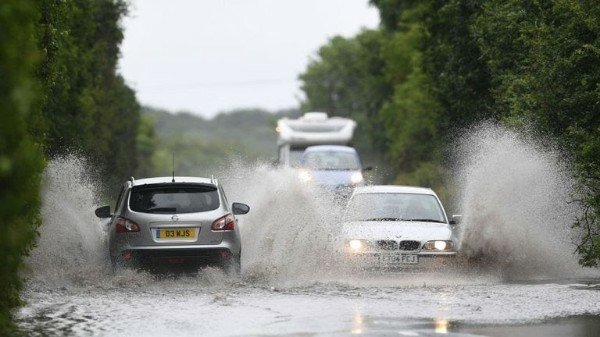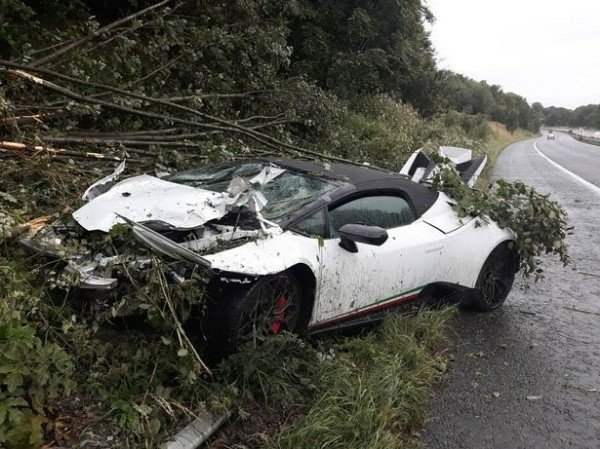 Lots of cars were damaged due to the floods, including a Lamborghini that crashed on the M66 after losing control in standing water.
Temperatures are also expected to nosedive to around just 18C – a week after the country endured its hottest day ever with a high of 38.7C (101.66F). The temperature beat the previous record of 38.5C set in Faversham, Kent, in 2003.