Arsenal Star Aubameyang Poses In The Front Boot Of His Red Ferrari LaFerrari Worth ₦1.4 Billion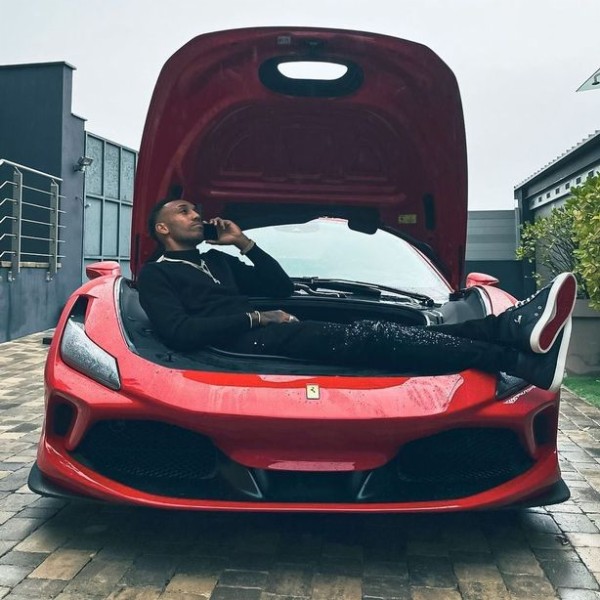 Gabonese and Arsenal star Pierre-Emerick Aubameyang poses in the front boot of his red Ferrari LaFerrari sports car.
The rare Ferrari Laferrari, worth $2.2 million, is the most expensive ride in his collection that consists two dozen cars.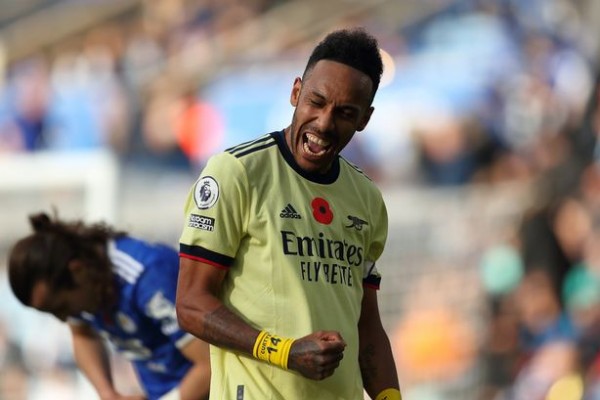 Pierre-Emerick Aubameyang is never shy to flaunt his insane custom supercars that includes flashy rides from brands like Lamborghini, Bentley, Porsche, Ferrari, Audi, Range Rover and Aston Martin.
On Monday, Aubameyang wowed his fans on instagram after the 32 year old Gunners Captain posted a photo of himself on the phone while lying in the front boot of his red mid-engined Ferrari LaFerrari Hypercar.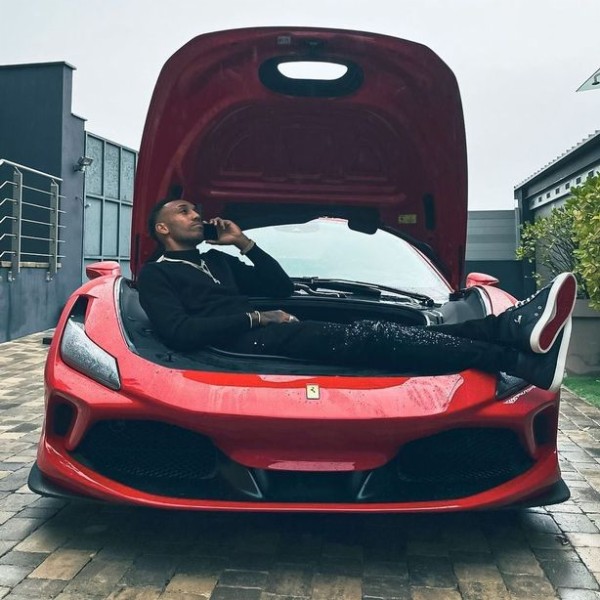 Driving a LaFerrari is an experience unto itself as it boasts cutting-edge engineering, including a 6.3-liter V12 with a hybrid system. It churns out a combined 949 horsepower and over 663 pound-feet of torque.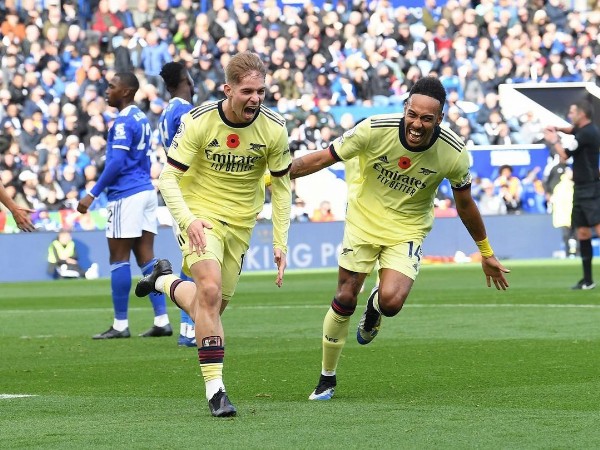 The limited-edition Ferrari Laferrari, worth $2.2 million (or about ₦1.4 billion to own in Nigeria), is the most expensive ride in his collection. Aubameyang captioned the picture with : "Hard chilling 📞😎"
The snap was a huge hit with the club's supporters, racking up over 438,000 likes within a day. It follows Arsenal's convincing 2-0 victory over Leicester City at the King Power on Saturday.
His good form has helped Arsenal move up to sixth in the Premier League table, following an upturn in results that have seen the club go nine games unbeaten in all competitions.
But Aubameyang's LaFerrari is one of several Ferraris in his garage. Back in May, he was spotted in London driving around in his brand new Mansory Siracusa 4XX spyder. The black finished sports car based on the Ferrari 488 GTB is worth £400k.
Just like the 488 GTB (Gran Turismo Berlinetta), Aubameyang's Siracusa is powered by a tuned 3.9-liter twin-turbocharged V8, which churns out 780 horsepower, allowing it to go from 0-62 mph in just 2.9 seconds.