Arsenal Star Aubameyang Crashes ₦125 million Silver Lamborghini Aventador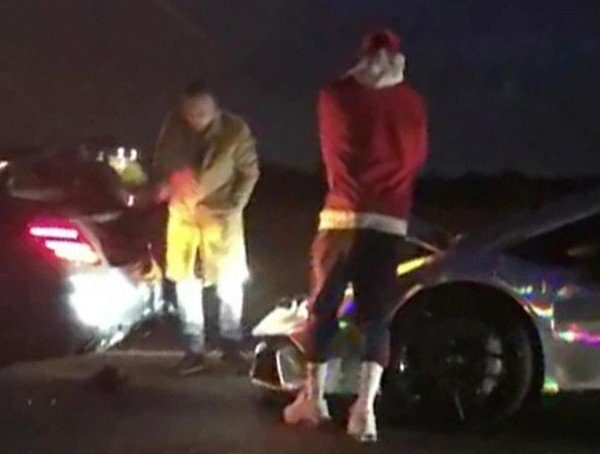 Arsenal Star Pierre-Emerick Aubameyang has crashed his silver Lamborghini Aventador as he was heading home from training last Friday evening.
Pierre-Emerick Aubameyang's first game as Arsenal's captain didn't go well as planned as the gunners were beaten 2-0 at Leicester City on Saturday.
This result leave Emery's side down in sixth place in the Premier League and 17 points behind table-topping Liverpool.
Hours before the 2-0 spanking at King Power Stadium, Aubameyang crashed his Lamborghini Aventador as he was heading home from training on Friday evening.
Nobody was hurt in the incident, but the same cannot be said of his expensive supercar after colliding with a Mercedes on the M25.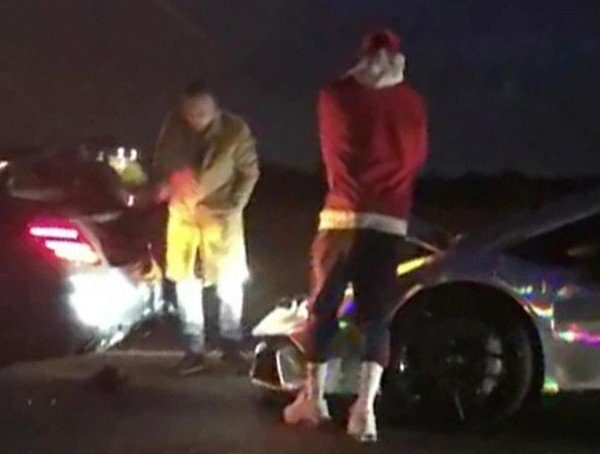 Pictures shared by onlookers shows the striker standing next to the crumpled bonnet of his silver Lamborghini. The super car is priced between $345,521 to $563,739. This excludes destination and clearing cost in Nigeria.
An onlooker told reporters that,
"It was rush hour so cars were not going fast and travelling around them."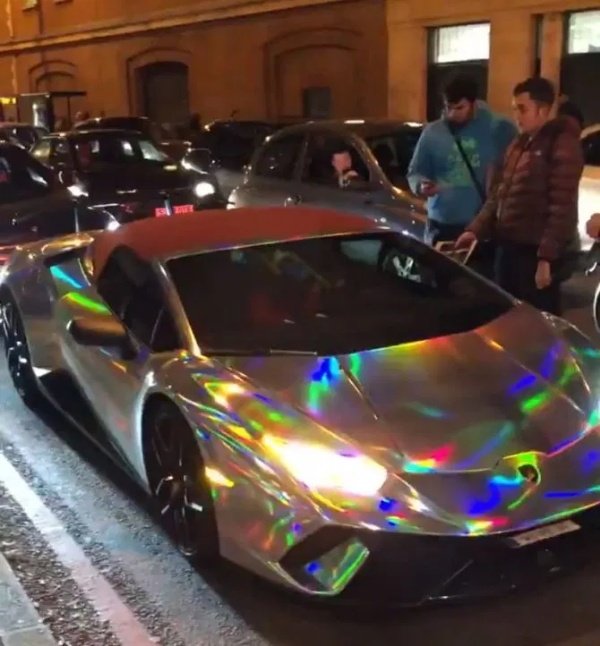 The £200,000 a week Arsenal striker is known to be a lover of fast cars. His luxury fleet of supercars includes a Lamborghini Huracan, Porsche Panamera Turbo, Ferrari 488 Spider and Range Rover Sport Mansor.
He is also a proud owner of a super rare £1 million LaFerrarri and a Aston Martin D89 Volante 2.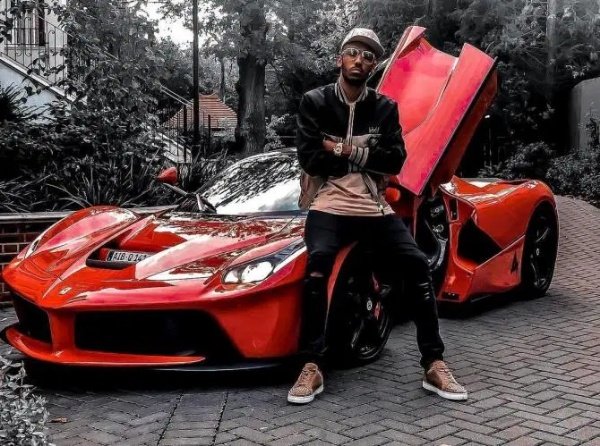 Last year Aubameyang showed off his extravagant supercar collection which was blocking out a section of a hotel car park as he finds a London home.
Aubameyang is not the only Premier League star to be involved in a car crash recently either. Last month, Man City star Sergio Aguero wrecked his £150,000 Range Rover on his way to Manchester City training.