From Mercedes To Ferrari, Check Out Arsenal Star Mesut Ozil's Car Collection Worth ₦383 Million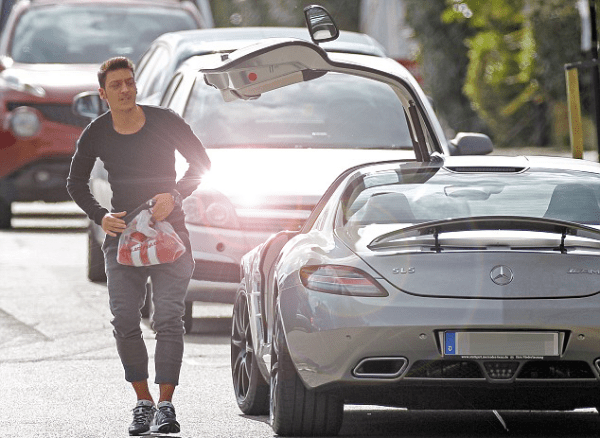 From Mercedes to Ferrari, check out Arsenal and German player Mesut Ozil's flashy car collection worth ₦383million.
In addition to buying cars, Ozil uses huge part of his salary to feed 100,000 homeless people at 16 refugee camps in Turkey and Syria.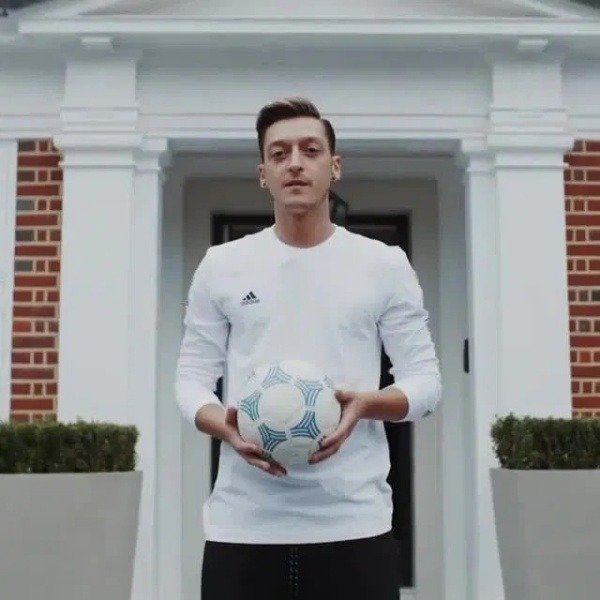 Mesut Ozil is a German professional footballer who plays for Premier League club Arsenal as an attacking midfielder, but can also be deployed as a winger.
The former Real Madrid player is renowned for his technical skills and creativity.
The German playmaker, who refused to take a 12.5 per cent pay cut on his £350,000 (₦168m)-per-week wages, loves to give a helping hand to those in need.
Ozil, who has been heavily criticize for refusing to take a pay cut during the difficult coronavirus months, replied his critics with :
'Sorry, no. I may be one of the highest-paid players at Arsenal, one of the highest-paid in the world, I might be worth gazillions and sitting on my backside at the moment doing nothing, but no I'm not going to take a pay cut.'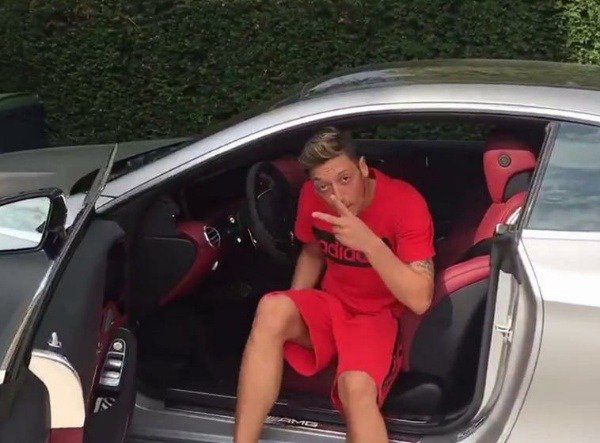 Here's just an incite of how he spends his money…
Despite swimming in riches, Ozil does his bit for charity. In 2014, Ozil donated his 2014 World Cup winnings ( £240k or ₦115m) to pay for 23 Brazilian children to have surgery.
A year later, he also funded surgery for another 11 youngsters. And in 2019, Ozil and his wife paid for 1,000 children to have life-changing surgery.
In addition to these, he also feeds 100,000 homeless people at 16 refugee camps in Turkey and Syria.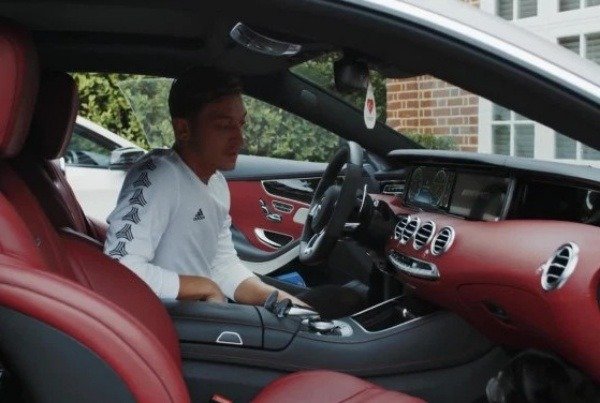 But how does Ozil commutes to and from the Gunners' London Colney training ground.
Let's take a look at Mesut Ozil's car collection worth £800,000 (₦383 million – excluding landing cost to Nigeria).
Mercedes-AMG G63 SUV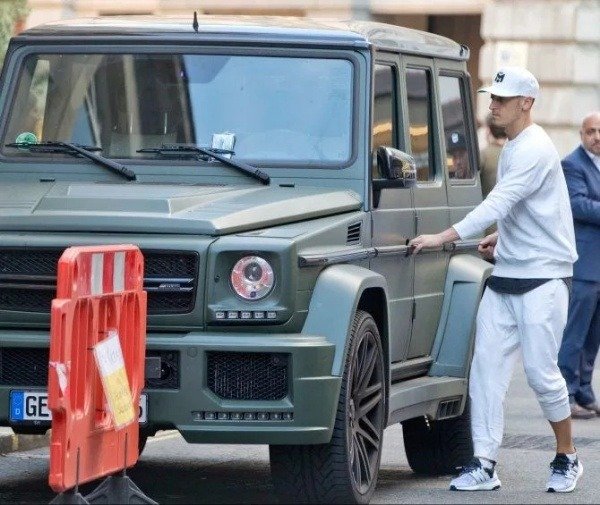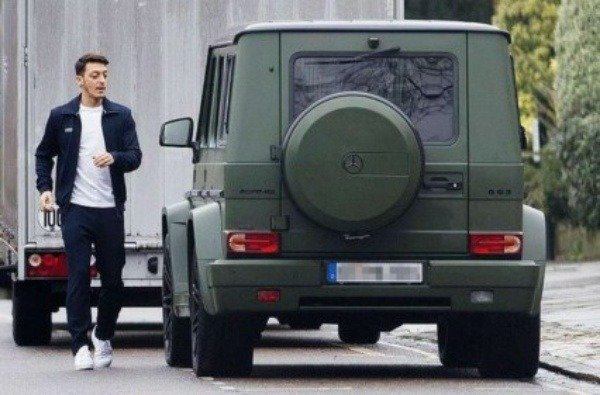 His favourite ride is his Mercedes-AMG G63 worth around £143, 305.
Raheem Sterling, David Luiz, and Virgil van Dijk are all fans of the Mercedes-AMG G63 SUV SUV.
Mercedes-AMG S65
Ozil also has a S65 worth £183,000.
Inside the bonnet of S65 AMG is a twin-turbo charged 6.0-litre V12 engine with 621 brake horse power.
The coupe can reach 62 mph in just 4.1 seconds.
Mercedes-Benz SLS AMG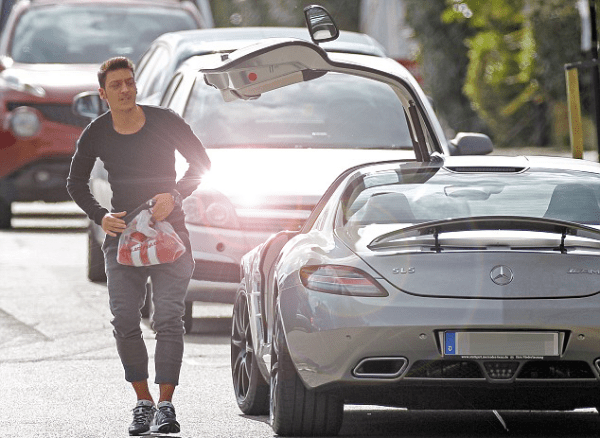 The two-door SLS AMG worth £165,030 has been part of his car collection since 2014.
The SLS stands for "Super Leicht Sport" (Super Light Sport).
The 563hp car is capable of reaching 0-62mph in 3.8 seconds, and can reach a top speed of 196 mph.
Ferrari 458 Italia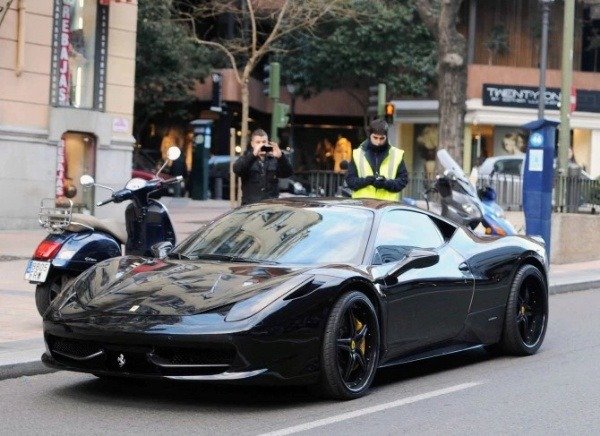 Ozil has also been seen behind the wheel of a Ferrari 458 Italia worth around £200k.
Porsche Panamera Turbo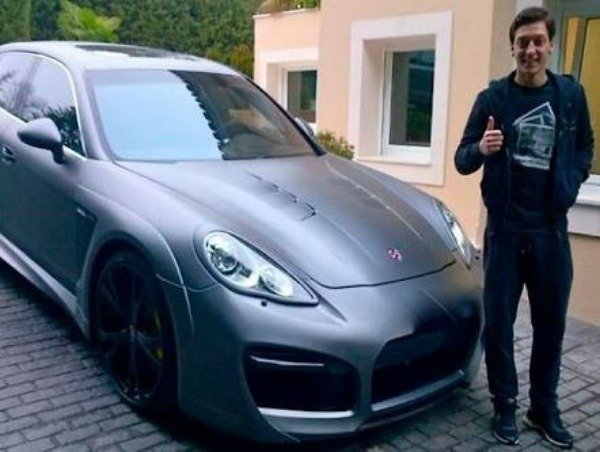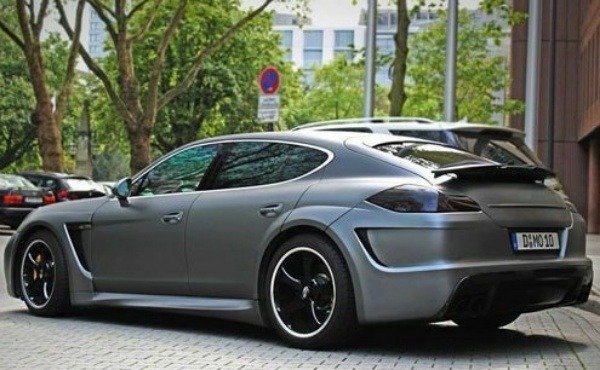 The Arsenal player has a four-door Porsche Panamera Turbo luxury ride worth £120k.
Under the hood is a twin-turbocharged 4.0-liter V-8 engine that makes 550 horsepower.
Audis RS5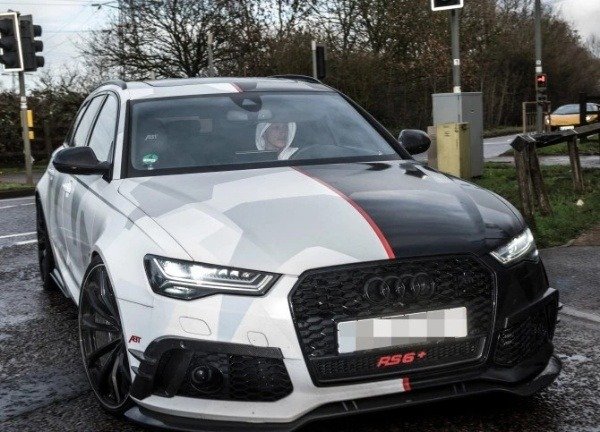 Other German-made car in his fleet is an Audi RS5.
Which Of Ozil's rides is your dream car?