Aston Martin DBX Hybrid Testing At The Nürburgring: Uses AMG-Sourced V6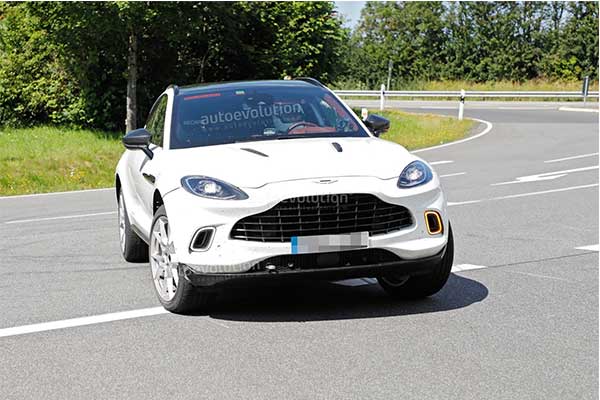 Aston has already stated that they will further expand the DBX line up and they just broke cover with the hybrid variant. The latest model was caught testing at the Nurburgring and it is aimed at efficiency and not performance.
At first glance, there aren't any exterior changes and you wouldn't be incorrect to believe this is just a regular DBX. However, the photos show the DBX with a yellow sticker in the rear window, informing Nurburgring fire officials that this SUV has an electrified powertrain.
The DBX mild-hybrid is expected to feature a similar setup to the one used by Mercedes-Benz AMG for its current 53 series. The setup consists of a 3.0-litre turbocharged inline-6 and a beefed-up electric starter motor able to aid the engine during high loads and recover energy under braking. There's also an electric compressor to aid the turbo by building boost at low revs. Peak output is 429 hp and 384 lb-ft of torque.
The DBX SUV is pivotal to the brand's future success, as it accounts for more than half of the brand's global sales less than a year after it entered production. SUVs are popular right now, and giving customers more powertrain choices only makes Aston's products more appealing to a broader and broader audience.
Aston Martin is also working on an even more powerful variant of the DBX which will rival the Lamborghini Urus.