Audi Launches A6 e-tron Concept With A 435 Mile Range And 470Hp (Photos)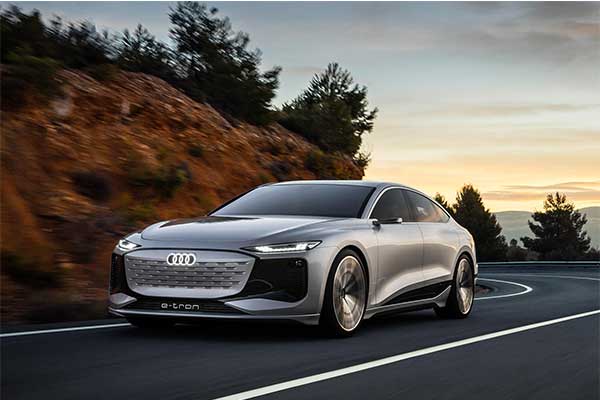 Another vehicle was showcased at the Shanghai Motor Show and it was the Audi A6 e-tron electric vehicle concept. This is no ordinary A6 as it resembles the A7 Sportback (which is A6 based). Since its an electric vehicle, the A6 e-tron uses the PPE (Premium Platform Electric) modular EV platform. Audi developed this platform alongside Porsche.
As you'd expect for an electric car, aerodynamics are essential; a slippery shape is needed to minimize air resistance and maximize range. The A6 e-tron concept proves to be slicker than the production e-tron GT, sporting an impressive cW figure of 0.22 to the GT's 0.24. The fastback design is known to be aerodynamically efficient, while the A6 e-tron is also helped by an aggressive diffuser that channels air to reduce turbulence. In addition, the A6 E-Tron has been conceived with dual electric motors for a combined output of 470 horsepower and an instant torque of 590 pound-feet. That's enough electric punch for a 0 to 62 mph (100 km/h) run in less than four seconds.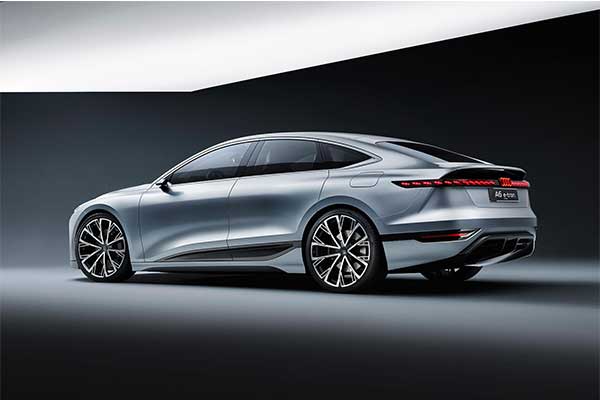 The A6 e-tron concept has quite an impressive specs sheet. These include everything from Quattro all-wheel drive to an air suspension. The large 100-kWh battery pack is mounted between the axles for optimal weight distribution. It also supports fast charging at up to 270 kW. That translates to more than 186 miles of range in only 10 minutes of charge. It will get from 5 to 80 percent in less than 25 minutes.
Being an Audi, the interior should be a place of quality and tranquillity, so don't expect the A6 e-tron concept to disappoint in this area. It's spacious, too, as PPE lengthens the cabin and this translates into more legroom for occupants. However, Audi has not shared much more information about the interior or any images of it.