Audi Launches The E-Tron Sportback To Challenge Tesla's Model Y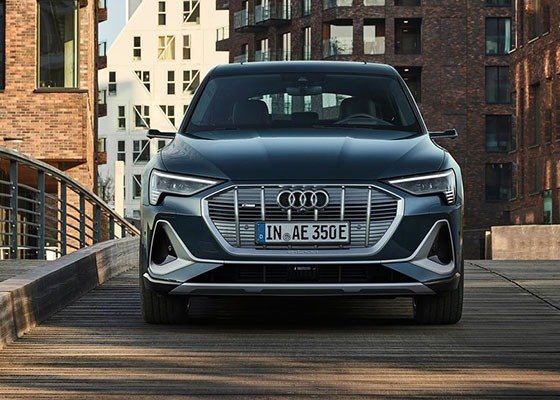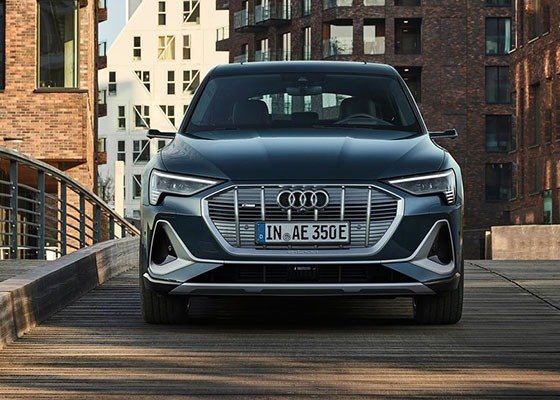 It's just the bitter truth that the future is ELECTRIC as internal combustion engines are hanging on a thread. Most automobile manufacturers are gradually venturing into the electric car market and Audi has launched another one. This is the 2020 Audi E-Tron Sportback SUV which will take on the Tesla Model Y and probably outsell it???. Let's find out in this review.
Looks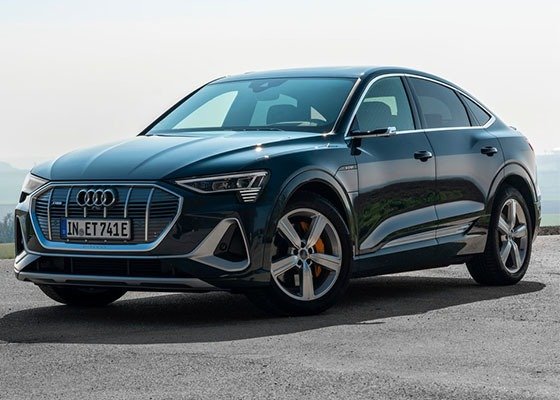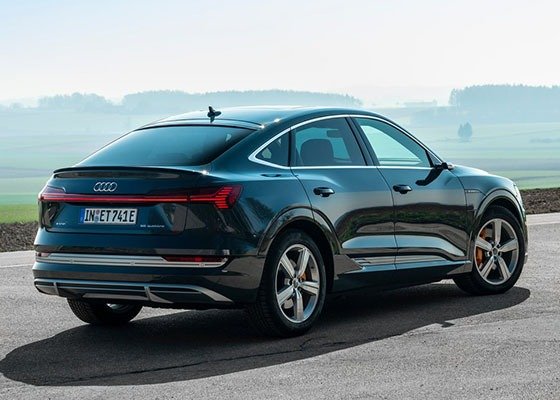 The Audi e-tron Sportback SUV still retains the looks and styling of all modern Audi's we all know, so no much difference. The fascia is very much similar to those of the regular e-tron same as the rear with the ground clearance lifted up a little bit to give it an SUV look. The Audi e-tron is equipped as standard 20-inch wheels and sports an air suspension. The more distinctively contoured bumper is flanked by more expressive air curtains, which improve the airflow. They extend below the headlights, thereby creating a dynamic appearance even from a distance. At the rear end, the spoiler fitted as standard as well as a striking diffuser. This extends across the entire vehicle width contribute to the outstanding vehicle aerodynamics.
Interior Layout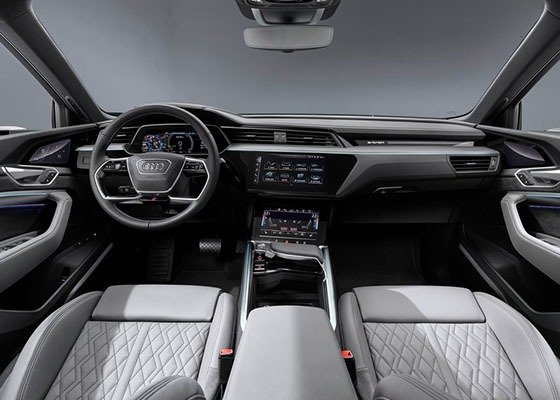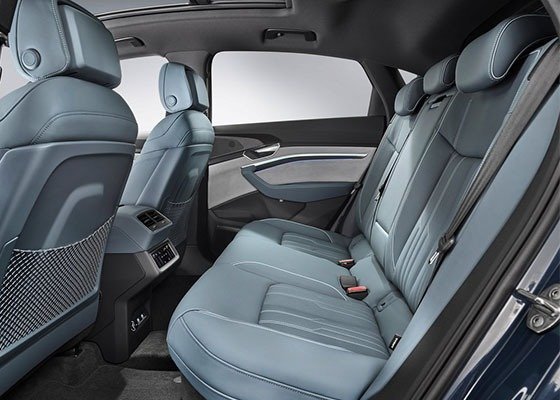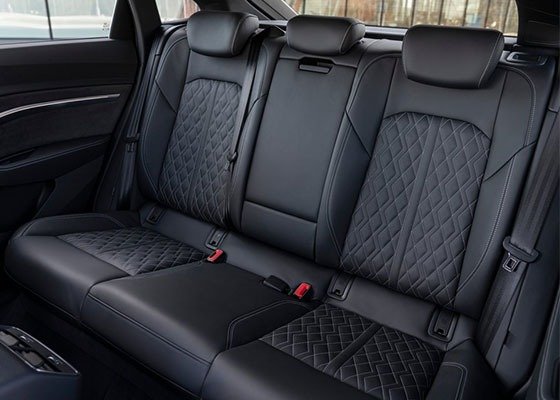 There is a 12.3-inch digital instrument cluster which is standard. Drivers can easily reconfigure the high-res display using the View button on the steering wheel. The e-Tron though, adds an additional page of data that puts the power meter front and centre. On request, a head-up display projects important information onto the windshield. The Audi e-Tron Sportback has ample space for five occupants along with their bags.
When the Audi e-Tron Sportback is driven in an urban setting, its interior remains almost completely silent-thanks to sophisticated soundproofing and aeroacoustic measures. This ensures that HiFi sound is even more enjoyable, especially with the optional Bang & Olufsen Premium 3D Sound System on board.
Engine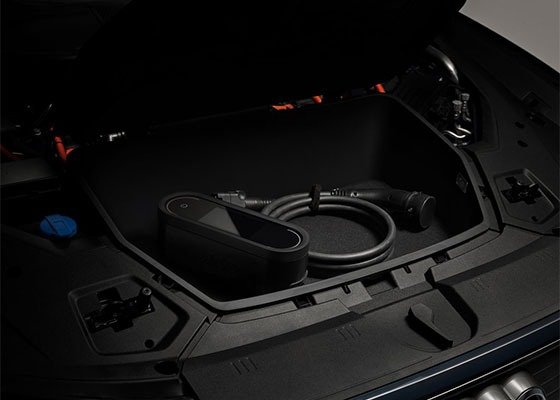 The new Audi E-Tron Sportback will be available in two versions, starting with the base 50 Quattro. This offers a combined 308 HP and 398 lb-ft of torque out of its two electric motors, which are fed by a 71kWh battery pack (64.7 kWh net). The driving range of the base Audi e-Tron Sportback 50 Quattro is rated at 215 miles on the WLTP (Worldwide Harmonised Light Vehicle Test Procedure) cycle. 0-62 mph comes in 6.8 seconds, while top speed sits at 118 mph.
The range-topping E-Tron Sportback 55 Quattro offers more power and a bigger battery; the two electric motors here are rated at 355 HP and 414 lb-ft of torque combined. They can also reach up to 402 HP and 490 lb-ft of torque for eight seconds in boost mode. It does 0-62 mph in as low as 5.7 seconds, with the top speed limited to 124 mph. The battery here has a 95 kWh capacity (86.5 kWh net) and provides a driving range of up to 277 miles (445 km).
Customers will be able to quick charge their new Audi E-Tron Sportback 55 Quattro at up to 150 kW at fast-charging stations, which means that an 80% charge can be achieved in just under 30 minutes. The 50 Quattro model can charge at up to 120 kW.