Autonomous Valet Parking:Inside Mercedes-Benz Museum Garage Where Cars Park Themselves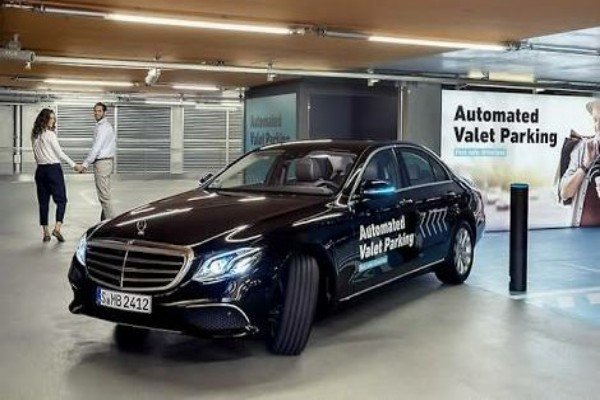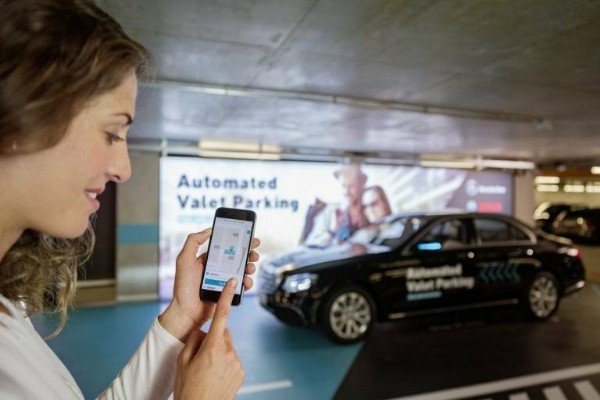 This Automated Valet Parking (AVP) Concept at the Mercedes-Benz Museum garage in Stuttgart, was jointly developed by Bosch and Daimler.
It was designed to find free space in the parking garage,drive and park cars without any human intervention.
The driver starts by putting the car in the drop-off area of the parking garage. The parking space finder is then activated through a smartphone app.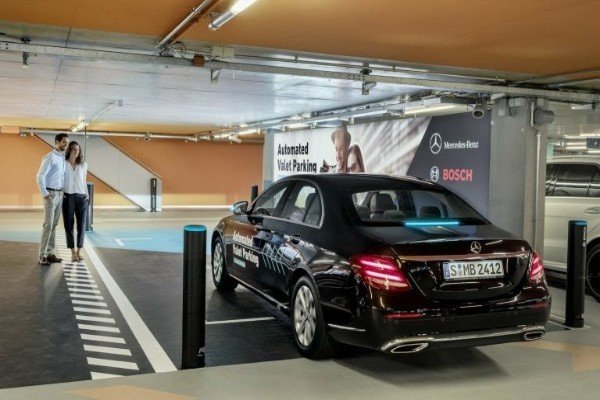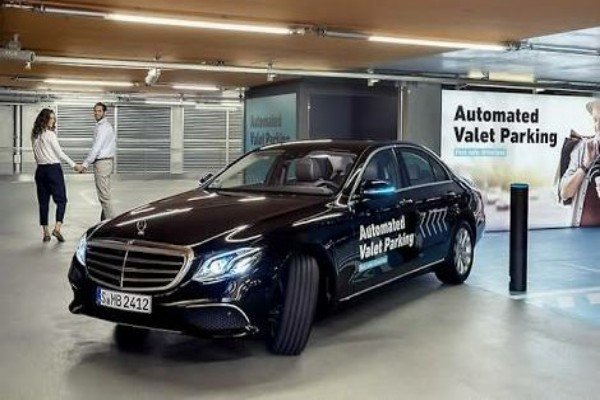 The vehicle is returned to you exactly the same way by calling it through the smartphone app.
The Museum garage has various sensors and cameras that monitors how the garage is being used,where there are free spaces and also detects unexpected obstacles or persons in the car's path.
But you can't just park any car and expect it to be driven off to a free space. Starting this year, the qualified cars will have updated software to use the vehicle's sensors.
The vehicle equipment includes the automatic gearbox, Electronic Stability Program, electric parking brake and steering assistance, a start/stop function and a communication unit.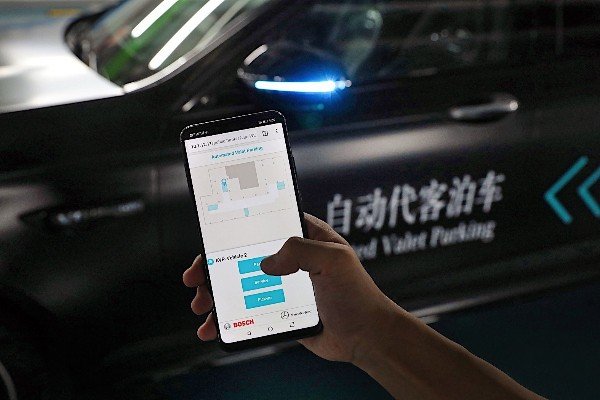 Daimler and Bosch are also testing this technology at the Mercedes Chinese research center, in Beijing.
The aim of Mercedes/Bosch technology is to provide accident and stress-free parking solutions for its customers.
This Automated Valet Parking (AVP) is a sign that parking your car yourself or by a Valet will soon be a thing of the past.
See Amazing Garages That Hides Cars Underground And Also Deliver Them At The Surface