Barcelona Star Ansu Fati Gets Cupra SUV, But Can't Drive "Sponsor Car" Yet Cos He Has No Drivers License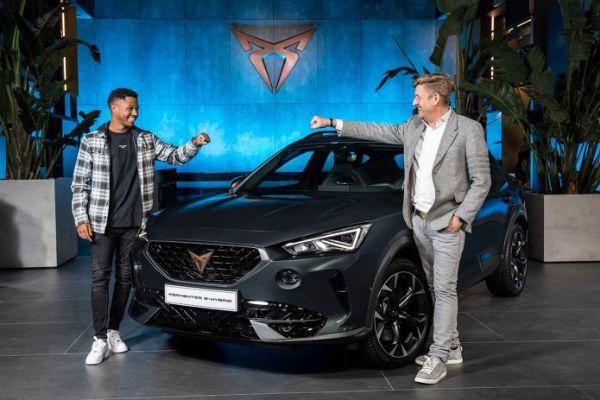 FC Barcelona star Ansu Fati gets Cupra Formentor Crossover SUV, but the 18 year old can't drive "Sponsor Car" yet cos he has no driver's license.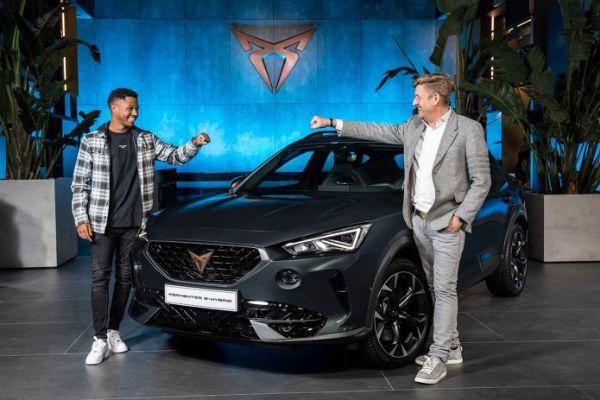 Barcelona star Ansu Fati is beginning to catch the eye beyond the realms of football, with brands keen to associate themselves with one of the game's most promising rising stars.
The 18-year-old forward, who has played his way into the first-team frame at the Camp Nou, is the youngest player to score in the Champions League. He is the youngest player to score a senior international goal for Spain.
Now, the youngster has received his brand new Cupra Formentor sponsor car, after signing up to become an ambassador to Spanish motor company, Cupra.
Fati visited the manufacturer's base at Martorell, Catalonia, where he was able to configure his very own Cupra Formentor as part of the sponsorship deal with the club.
In a statement, Cupra president Wayne Griffiths, said :
"At Cupra we strongly identify with Ansu Fati's career, a young man with humble roots who fights for his dreams and inspires new generations from Barcelona with audacity and ambition,"
"In a short period of time, both the brand and the footballer have linked automotive and football worlds. Thanks to their non-conformist character and desire for constant evolution.
"Ansu wants to make a difference and help society evolve. Therefore he will be part of a group of young challengers with whom Cupra aims to be the impulse of transformation in the era of electrification"
However, Fati won't be able to get behind the wheels of his new ride as he doesn't have a driving license yet.
Fati celebrated his 18th birthday on Oct. 31 last year, the minimum legal age for driving in Spain. However, just a week later, he suffered a meniscus tear in his knee in a 5-2 win over Real Betis. Since then, he has been unable to take his driving test while he recovers.