Ben Bruce Orders The Lucid Air Electric Sedan, Calls For Ban Of Petrol Cars By 2035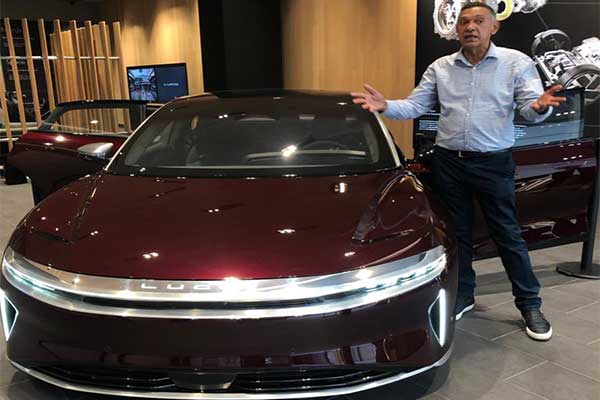 Silverbird Boss and Ex-Senator of Bayelsa State Ben Murray Bruce has ordered the latest Lucid Air electric sedan. The former senator in a tweet asked the federal government to ensure a total ban on petrol cars by 2035.
This was the statement Ben Bruce tweeted. "In practising what I preach, I recently put a deposit on this yet to be manufactured Lucid Electric Car. Delivery is early next year. It's capable of more miles per charge than a Tesla. An amazing machine. Nigeria should ban all combustion Engine cars by 2035". Furthermore, the Silverbird Boss ordered not one but 2 Lucid Air which makes him the 1st Nigeria to purchase this luxury vehicle. This is not his 1st electric vehicle as Ben Bruce also has a Kia Soul Electric car. He's been very vocal about electric cars as when he was a Senator he proposed the bill but it was swept under the carpet by his colleagues.
The Lucid Air is an EV sedan with up to 1,080 horsepower but we don't actually know the version Ben Bruce bought. It comes with either a rear-wheel-drive (base model) and an all-wheel-drive set up with a single-speed automatic transmission. We can't afford to mention all the features the Lucid Air has but there will be a link to check. It has all the state of the art luxury features that will make a Tesla Model S drool with envy.