Bentley Flying Spur Sheds Weight With New 542Hp twin-turbo V8 Engine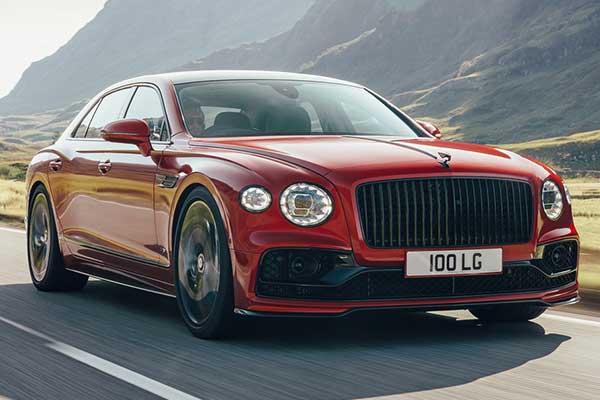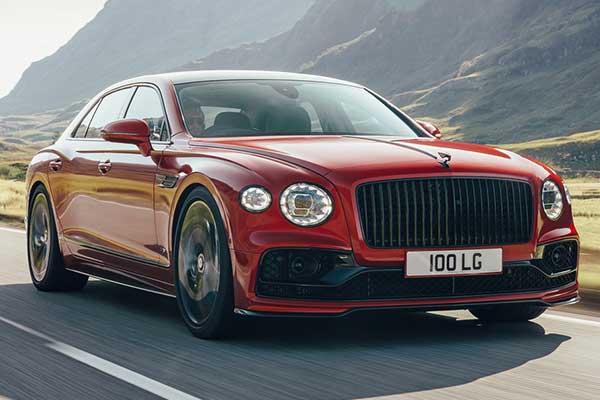 The latest Bentley Flying Spur was a thirsty W12 engine that is big and powerful but the brand has launched a driving focus Flying Spur V8 which is lighter. The reason for this smaller engine is the fact that they noticed must customers prefer to drive themselves. This model is for those celebrities or wealthy people who love to drive their own cars than being on the back seat.
Bentley fitted this lighter version with a 4.0-litre, twin-turbo V8 that makes 542 horsepower and 568 pound-feet of torque. The engine is enough to get the sedan to 60 miles per hour in 4.0 seconds and a top speed of 198 mph. For improving fuel economy, there's cylinder-deactivation lets the mill run as a four-cylinder when the powerplant is under light loads.
Matthias Rabe, Member of the Board for Engineering at Bentley Motors gave more on the new V8 in a statement. "Based on our research, customer feedback and trends of customer usage, the new Flying Spur V8 has been engineered to deliver driver-focused ability, whilst offering passengers the refinement, comfort, and technology expected from a grand limousine,".  Bentley says the new Flying Spur V8 does 0 to 60 in 4 seconds at a top speed of 198mph.
The Flying Spur V8 is 221 pounds (100 kilograms) less weight than the W12. Bentley claims this will contributes to a more agile feeling behind the wheel. As an option, there's electronic all-wheel steering to make the handling even sharper. Another available upgrade is the Bentley Dynamic Ride that uses electric active anti-roll tech. A 20-inch, 10-spoke wheel is standard.
On the interior, there's no significant difference with the W12 variant as its truly a luxurious. Crown Cut Walnut wood trim comes standard in the Flying Spur V8. Buyers can also pick from 7 other wood veneers or high-gloss carbon fibre. The rotating infotainment display is also available as an option. Bentley will offer the new Flying Spur V8 in four- and five-seat configurations and with a virtually endless list of customization options for those who want a bespoke specification. Thirsty buyers can get an optional drink cooler capable of fitting two champagne bottles for the rear, too.