BMW Ditches Large Grille With The Latest 2022 2-Series Coupe (Photos)
BMW late on Tuesday revealed its redesigned 2-Series coupe ahead of the formal debut on Thursday at the 2021 Goodwood Festival of Speed. To the surprise of many, the large grille found on its big brother the 4-Series has been ditched for a normal BMW grille we all know and love. Not only that, the new 2022 2-Series is more powerful than before.
Compared to the outgoing model, the new 2 Series is 4.3 inches longer, 2.6 inches wider, an inch lower, and rides on a wheelbase that has been lengthened by two inches. These changes give it a wider, more aggressive stance yet it still has a sporty, compact look about it. It's the various styling details that will be hotly debated in the weeks to come.
Continuing down the sides, the coupe has pronounced wheel arches and streamlined bodywork. Designers also gave the car a more prominent shoulder line, an evolutionary greenhouse and nearly flush door handles. Out back, there's a short trunk with an integrated spoiler. Other highlights include distinctive taillights and an edgy rear bumper.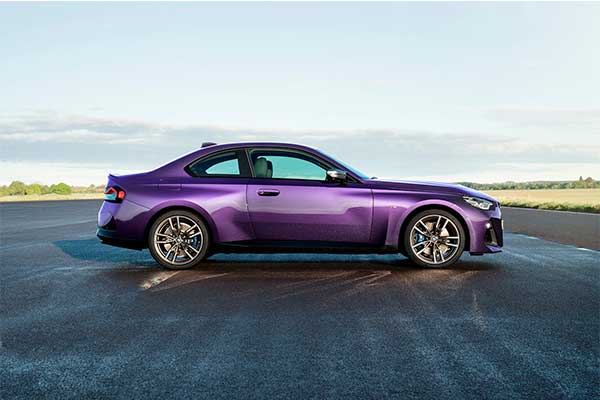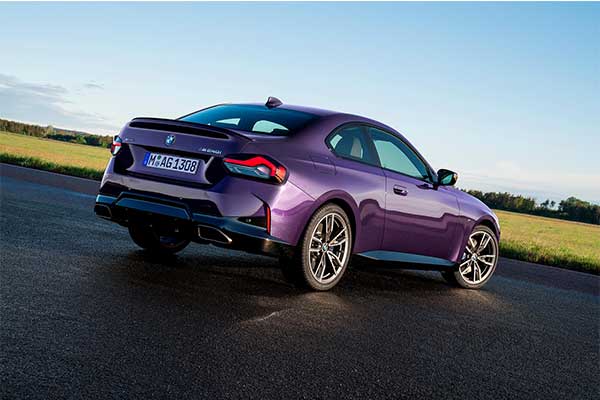 As for the interior, it's still clearly BMW but brought up to date. It has geometric vents and screens that are all nicely implemented, but not particularly bold. Standard features include three-zone automatic climate control, power seats, navigation, automatic emergency braking, lane-keep assist, blind-spot warning, rear cross-traffic alert, 10-speaker sound system and wireless CarPlay and Android Auto. A variety of wheels, colours, interiors and body and trim upgrades will be available as options.
Under the hood, you'll find a 2.0-litre turbocharged inline-4 in the 230i and a 3.0-litre turbocharged inline-6 in the M240i xDrive. The 230i comes with 255 hp and 295 lb-ft of torque, and the M240i xDrive with 382 hp and 369 lb-ft. In both cases an 8-speed automatic is standard (the manual is gone which is sad). The 230i will return a 0-60 mph time of 5.5 seconds and the M240i xDrive a time of 4.1 seconds. The top speed is 130 mph for both models (155 mph with performance tires).