Latest Lotus Emira Sports Car Comes With Toyota And AMG Power (Photos)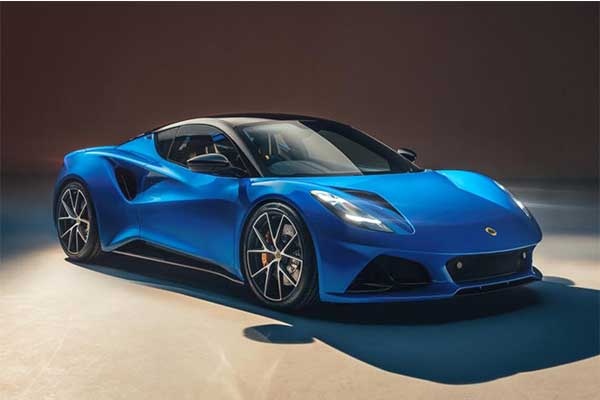 The British automobile manufacturer has launched a new vehicle that will end its ICE (internal combustion engine) range in the form of the Emira. The new sports car will take on the likes of the Porche Cayman and the Toyota Supra etc when it goes on sale later this year.
Closely following the Lotus sports car recipe familiar since the introduction of the Elise in 1996, the Emira rides on a new version of the company's bonded and riveted aluminium chassis. And it's almost exactly the same size as the Evora, riding on the same 101.4-inch (2575mm) wheelbase, and measuring an additional 0.8-inches (20mm) between the front and rear bumpers.
In terms of engines, the tried-and-tested supercharged 3.5-litre V6 of Toyota origins soldiers on in the Emira, having been used extensively in the now-defunct Exige and Evora. The other option is a turbocharged 2.0-litre gasoline engine from Mercedes-Benz AMG. Lotus says three transmissions will be available: manual, automatic and dual-clutch transmissions. It didn't say which pairings of engine and transmission would be available.
The Emira has a modest and simple interior that comes with optional 12-way power-adjustable seats, greater storage space, and a digital instrument cluster, as well as a flat-bottomed steering wheel. It also gets an array of available driver-assist features, including adaptive cruise control, a driver attention monitor, traffic-sign information, lane-departure warnings, lane-change assist, and rear cross-traffic alerts. There is also a 10.25-inch central touchscreen which is complemented by a 12.3-inch digital driver's display that has both Apple CarPlay and Android Auto.