Bentley Launches 2022 Flying Spur Hybrid, The Most Fuel Efficient Bentley Ever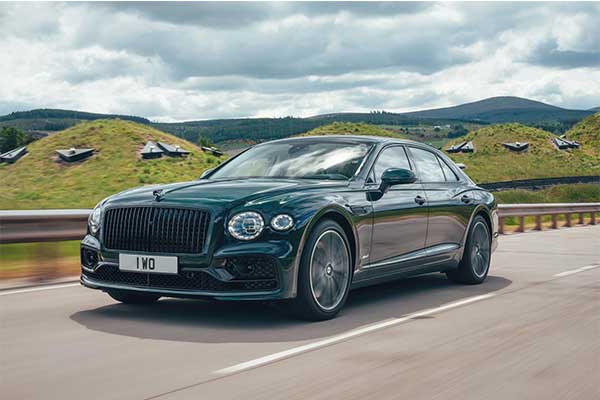 Bentley is adding the new 2022 Flying Spur Hybrid as a third powertrain option in the Flying Spur family that already includes a W12 and V8 model. It's Bentley's second hybrid vehicle, joining the Bentayga Hybrid in the company's rollout of slightly greener vehicles.
Under the bonnet of the Bentley Flying Spur Hybrid lies a 2.9-litre V6 producing 410 hp (306 kW / 416 PS) and 550 Nm (406 lb-ft) of torque. An additional electric motor produces 134 hp (136 PS) and 400 Nm (295 ft-lb) of torque. The combined output of the hybrid system is 536 hp (200 kW / 544 PS) and 750 Nm (553 lb-ft) of torque making it 95 hp (71 kW / 96 PS) more powerful than the Bentayga Hybrid.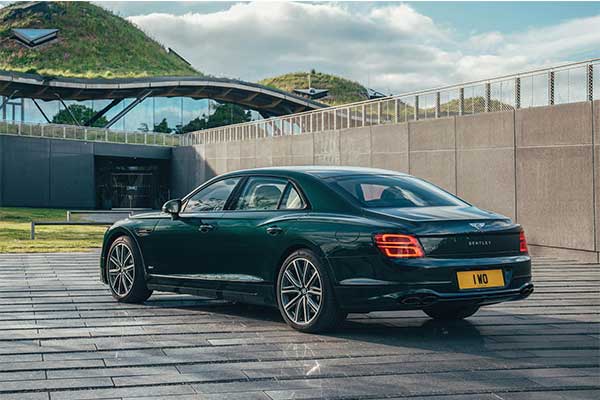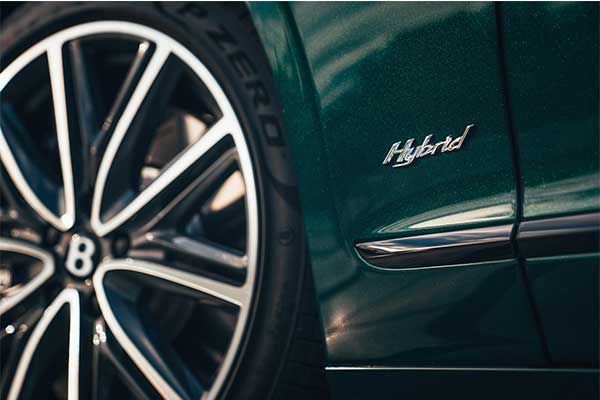 Bentley says the Flying Spur Hybrid hits 60 mph in 4.1 seconds, just a tenth behind the V8 model, and onto a 177 mph top speed, 21 mph slower than the V8. Where the hybrid loses in raw speed, it makes up for in efficiency. Bentley claims this model will offer significantly lower CO2 emissions and fuel consumption (pending certification) and a 700-kilometre (435-mile) driving range when fully charged and fueled. On electric power alone, it will travel 40 kilometres (around 25 miles) on the WLTP testing cycle.
Visually speaking, not much changes in the transition from V8 to hybrid power. The Flying Spur Hybrid offers seven standard exterior colour options with up to 60 extended paint options, as well as Mulliner and Blackline packages. A set of 20-inch wheels comes standard, with both 21- and 22-inches available as optional add-ons, and the interior goes mostly unchanged. The only updates to the cabin are the hybrid-specific graphics and settings on the central 12.3-inch touchscreen and digital instrument cluster. The new button for the E Modes replaces the start-stop switch giving access to the fully electric EV Drive, the more balanced Hybrid Mode, and the Hold Mode which secures and conserves the battery juice for maximum electric range.