Aston Martin Unleashes A 1000Hp Valkyrie AMR Pro Track Only Hyper Car (Photos)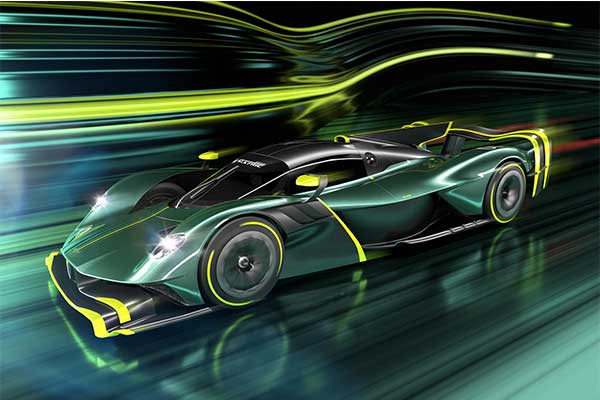 Three years ago, Aston Martin showed what it had in mind for an extra-serious AMR Pro version of the Valkyrie hypercar. It was part of a splashy Geneva display with other supercars, and it was leading into Aston's plans to take the Valkyrie to Le Mans. Then there were financial issues, a postponement of Le Mans competition, and that whole pandemic thing. But now, the regular Valkyrie is going to reach customers soon, and Aston Martin has revealed the production version of the Valkyrie AMR Pro.
The production version unveiled late on Sunday is even more extreme, with Aston Martin claiming the car will lap the 24 Hours of Le Mans' Circuit de la Sarthe quicker than a Le Mans Hypercar race car and close to the times of an LMP1 prototype. We're talking as low as 3:20. How is this possible? The car was developed using original designs for a Valkyrie Le Mans Hypercar program. Aston Martin pulled the plug in 2020 after the decision was made to focus on Formula One instead of the World Endurance Championship. Those original designs were penned by none other than Adrian Newey, Red Bull Racing's star aerodynamicist who was responsible for the bulk of the design work on the Valkyrie.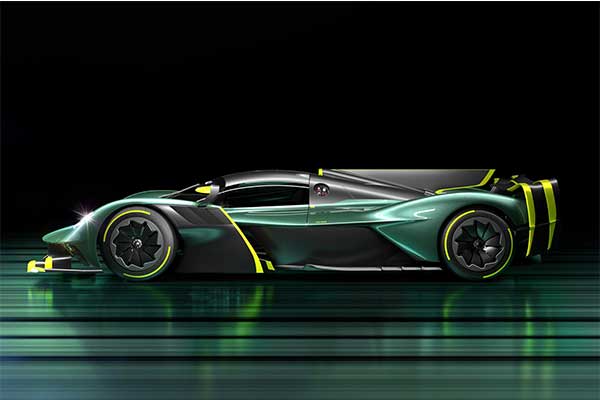 The car is much more than a standard Valkyrie with a new rear wing. In fact, it features a modified carbon fibre chassis that has seen the wheelbase grown by 380 mm (14.9-inches). The car's front track is also 96 mm (3.7-inches) wider while the rear track is 115 mm (4.5-inches) wider. A bold new aerodynamics package adds a further 266 mm (10.4-inches) to the track-only hypercar's length.
As part of a greater effort to achieve the fastest lap times and massive weight reduction, the Valkyrie AMR Pro is powered by a modified version of the naturally aspirated 6.5-liter Cosworth V12 that revs all the way to 11,000 rpm and generates around 1,000 horsepower, a slight decrease from the Valkyrie's 1,160 hp. Only 40 of these cars will be produced by the way and 2 prototypes.