BMW Presents Almost Production-Ready Neue Class At IAA, Coming In 2025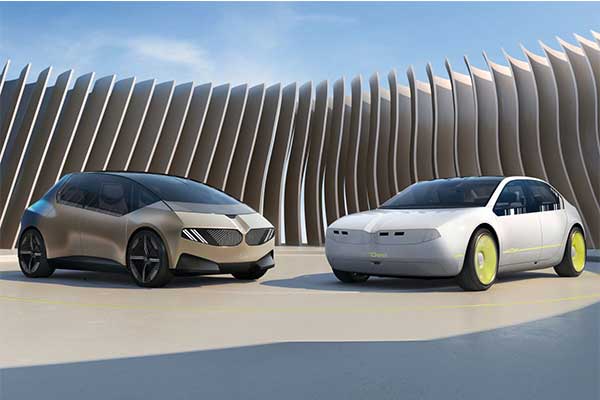 In September at the IAA mobility fair in Munich, BMW will unveil a new concept car, the BMW Vision Neue Class. That is said to be not just a finger exercise, but an almost production-ready version of an important new EV.
When BMW calls a car 'Neue Klasse', you know it means business. After all, BMW owes everything to the Neue Klasse of 60 years ago. The new Neue Class represents a new scalable EV platform on which two models will initially appear: a 3-series-like sedan and a mid-sized SUV.
As a prelude to the introduction of those cars, there are a total of three concept cars with the uncreative name 'Vision'. The Vision Circular (opening photo on the left) appeared in 2021 and focused mainly on renewable materials, the Vision Dee (right) appeared at CES earlier this year and mainly shows where BMW wants to go in terms of digitization. The third car in this series, the Vision Neue Class, is in name and forms a much more concrete reference to a production model.
BMW CEO Oliver Zipse has issued a statement that the car must be built in a new factory in Hungary from 2025, followed by production starting in BMW's home base in Munich in 2026. From that year, it must also roll off the line in China. The Neue Klasse is no small thing, Zipse confirms. According to him, it is a 'mega project' in which the entire company is involved. It is nothing less than the future of BMW as a brand, BMW as a group, and our portfolio. A heavy boy, of which we will soon hear and see more.