BMW Reveals Concept XM SUV With A Radical Design And A 750Hp PHEV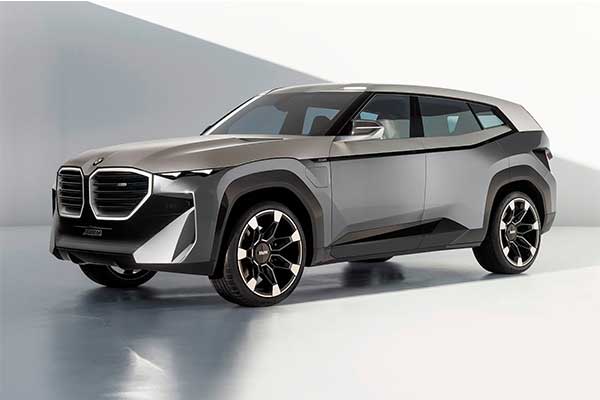 Yesterday BMW unveiled its most powerful road vehicle in the Concept XM which is the brand's first standalone M SUV and the second M car after the M1 in the 70s. What you will notice on sight is the massive grille which will make the iX look pretty.
Set to serve as the flagship of BMW's M division, for now, the Concept XM is powered by a twin-turbo V-8 engine (likely displacing 4.4 litres, but BMW didn't get into specifics) mated to an electric motor for a combined output of 750 hp and 737 lb-ft of torque.
Style-wise, the Concept XM looks unlike any BMW we've seen, highlighted by two huge kidney grille pieces on the front end. These are among the largest kidney grilles on a BMW to date, concept or not. The oversized grille frames feature illuminated surrounds that give it a unique presence at night, with slim LED headlights split into two separate modules living on either side. At the back BMW employs huge exhaust tailpipes to make clear this is no EV, that'll really grab your attention. Unlike other BMW M exhausts, the XM's two pairs of pipes are mounted vertically, not horizontally.
The inside of the XM is just as polarizing as the exterior – but prettier, in our opinion. The driver-focused cockpit combines vintage-look brown leather with copper and carbon fibre accents to create an absolutely stunning place to sit. And the latest version of iDrive 8 adorns the dash with a massive curved interface, looking as good as ever.
The second row creates a lounge-like experience for the two rear passengers with an aquamarine-coloured, diamond-stitched velvet bench seat. On top of that, the headliner features a unique three-dimensional prism structure that's fully illuminated, producing an interior light show when combined with the ambient LEDs, which glow in all three BMW M colours.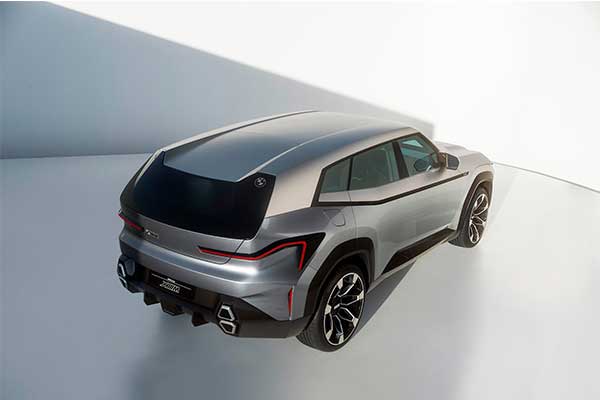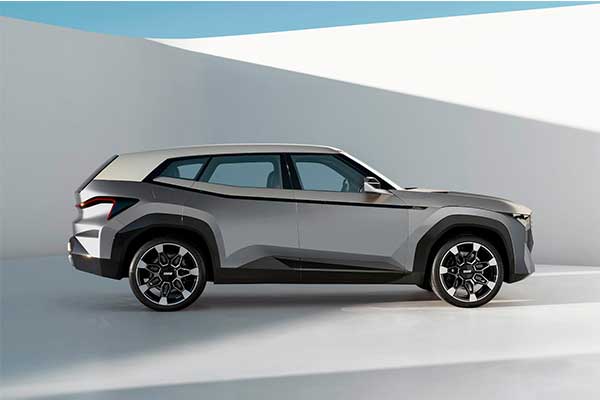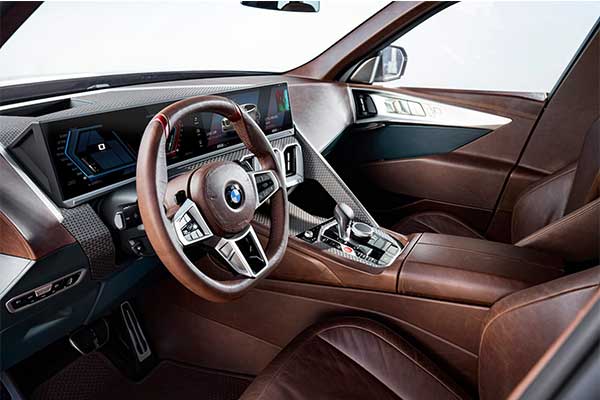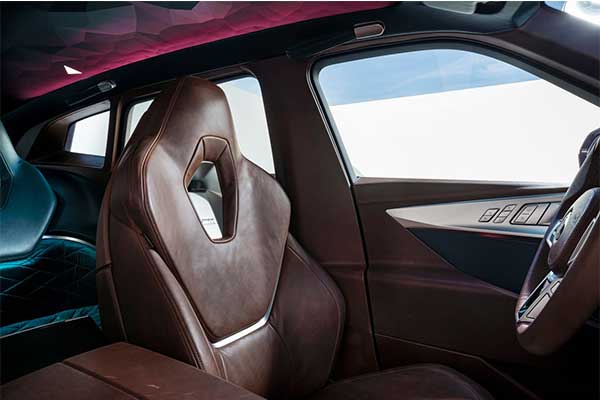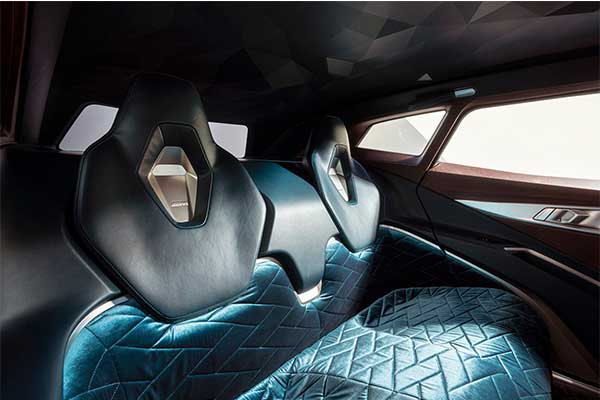 Also See:

BMW Showcases i Vision Circular Recyclable Concept Hatchback (Photos)