BMW's M Celebrates 50th Anniversary With Original M Logo For Models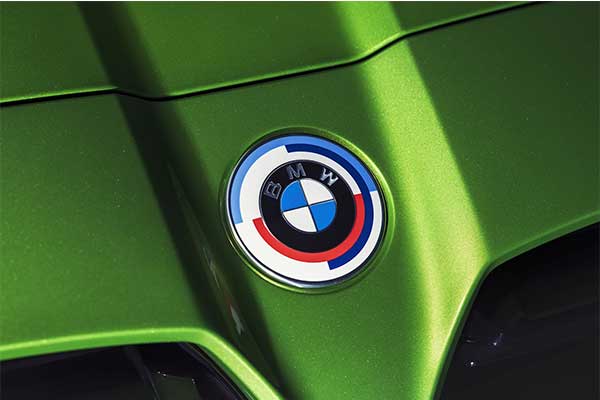 BMW's M division is going to be 50 years old by 2022 and to celebrate this milestone, the German auto manufacturer is introducing its original M logo and an expanded colour palette with references to the past, which will become available in 2022.
The logo roundel that will be used features the typical blue, white and black roundel, but surrounded by shifted semicircles in the official BMW M colours of blue, violet, and red. The logo dates back to 1973 when it was used on BMW Motorsport GmbH's first race car. Those colours were used again in 1978 on the BMW M1 when it debuted, albeit in the form of slanted stripes, and the colours have since become synonymous with the M brand.
Fans of the brand will be able to look forward to iconic paint colours making a comeback. Among the 50 finishes that will be available, enthusiasts will be able to spec a modern M car in Dakar Yellow, which was made famous by the E36 M3, Fire Orange, Macao Blue, Imola Red, Daytona Violet, and Frozen Marina Bay Blue. The option (the 50 paint finish and special M logo) will be available starting in late January 2022. BMW M hasn't said how long it will be available.
BMW Motorsport will also have a special place at important events for classic cars throughout 2022. BMW will highlight these special models at the Concorso d'Eleganza Villa d'Este, Goodwood Festival of Speed, and Pebble Beach Concours d'Elegance.