Bobrisky Accused Of Faking The Theft Of His Mercedes Benz CLA 250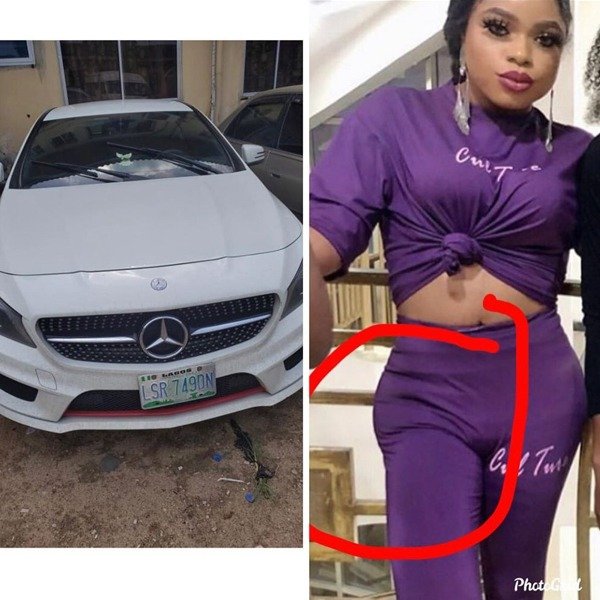 Bobrisky Faked The Theft Of His Mercedes Benz CLA 250 -GistLover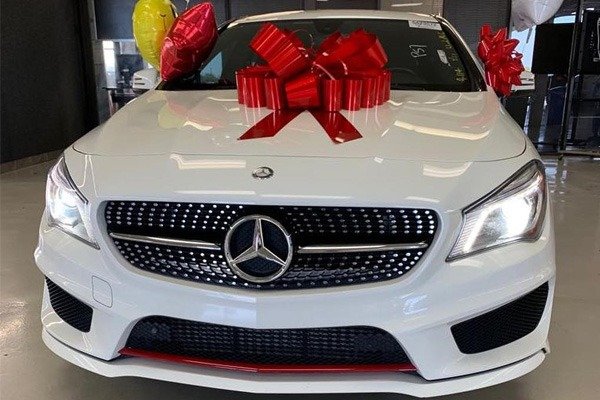 Some weeks ago, we did a report on the allegedly stolen car of popular cross-dresser, Bobrisky.
In the report,  we wrote how Bobrisky announced on Instagram that his driver, a man who has a history of stealing from him absconded with his Mercedes Benz CLA 250.
Read the report HERE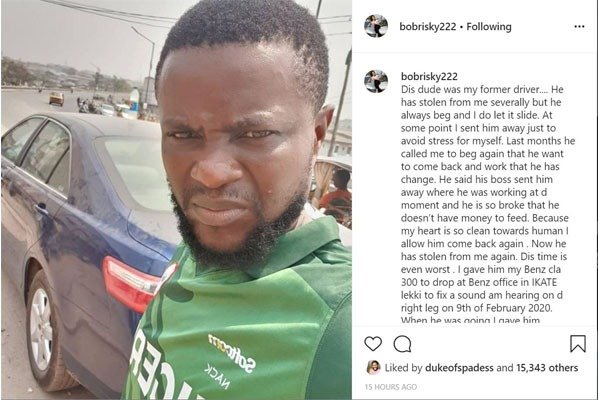 However, in a recent post by a popular gossip blogger on Instagram, GistLover, it was alleged that Bobrisky faked the theft of his CLA 250.
According to Gistlover, the police recently arrested Bobrsiky, and he got to the police station with the allegedly stolen car. He was also escorted to the police station by the driver that was alleged to have stolen the car.
It was further revealed that the reason for the hoax by Bobrisky was to stall payment on a loan secured to acquire the car.
Photos of the car parked at the police station were published to support the story. See the photo of the car at the police station as published by Gistlover below.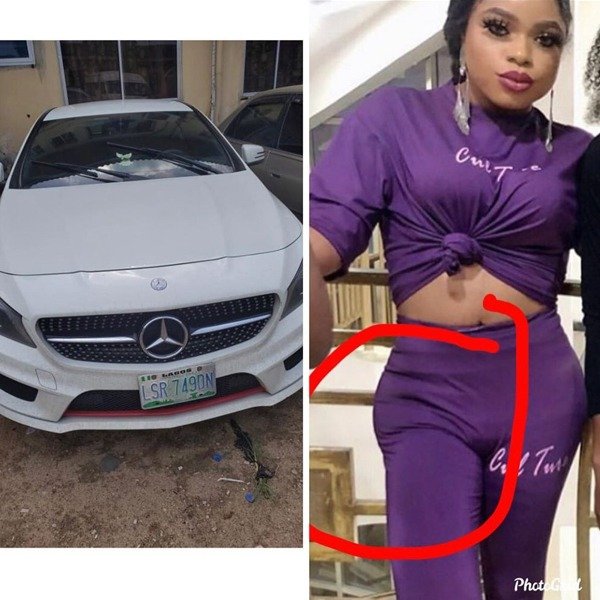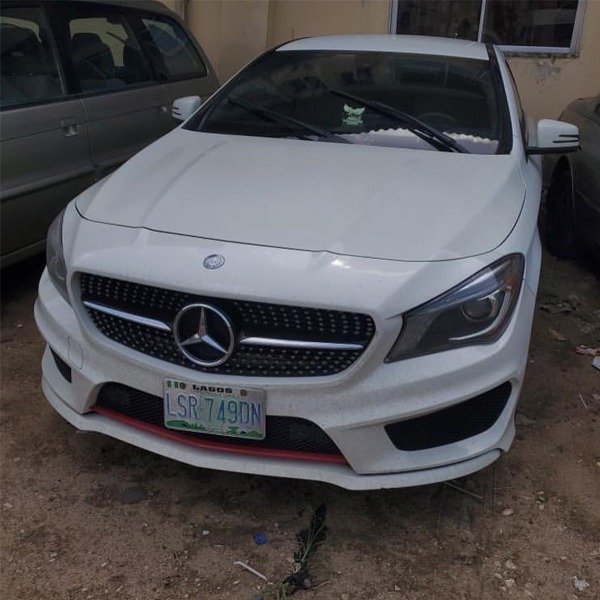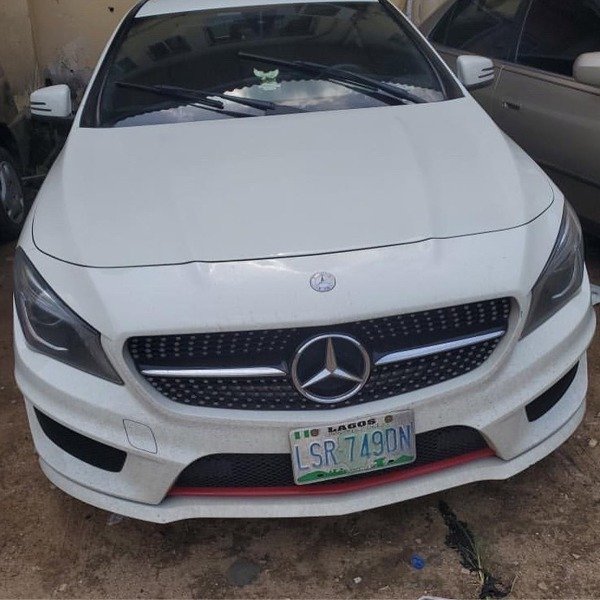 See the report by GistLover below.
Mercedes-Benz CLA-250 is part of a series of subcompact executive cars manufactured by Mercedes-Benz since 2013.
The first-generation CLA was a four-door fastback. It is based on the platform of the W176 A-Class and W246 B-Class compact cars.
In 2015, Mercedes-Benz expanded the CLA family to include the Shooting Brake, a station wagon configuration.