Breaking: All New Mercedes-AMG GT Photos Leaked Ahead Of Tomorrow's Official Release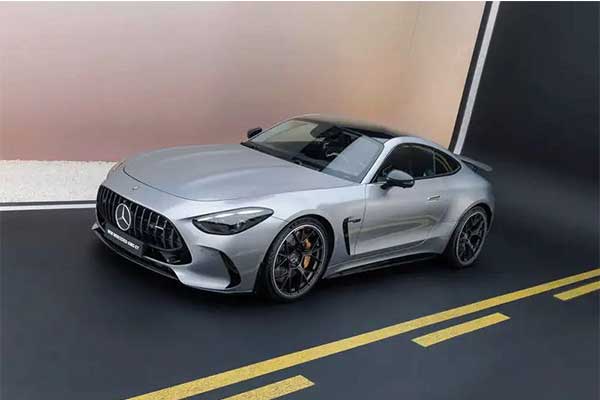 Tomorrow morning, Mercedes-AMG will officially draw the curtain on the successor to the AMG GT and we will learn everything about the design and performance figures of the new model. Now we can already see what it will look like because it has leaked onto the internet!
The forthcoming Mercedes-AMG GT shares its base with the Mercedes-AMG SL. This means that it is no longer a completely separate model, but the closed variant of Mercedes' classic convertible. Early tomorrow morning, Mercedes-Benz will present the new model to the world, but before that happens the photos of it are already leaking onto the internet via cochespias.net, a Spanish site for car gossip.
In terms of design, it is clear to see that the GT shares its basis with the Mercedes-AMG SL, but it does get its own face. The grille with additional openings below is reminiscent of that of the Mercedes-AMG GT Black Series, the headlights are less sharply drawn than those of the SL and are fitted with three daytime running elements. We also see lighting with three elements at the back, which are also optically – but unlit – fused together.
More info tomorrow so stay tuned………