Nigerian Bride Arrives Her Beach Wedding In A Quad Bike (PHOTOS)
A grand entrance at the venue of one's wedding ceremony is one way of making the event memorable. Quad Bike
To achieve this, some about-to-wed couples have been known to arrive their wedding venues in some interesting means of transportation.
We have seen couples arrive and departed in stretch limos, Keke NAPEP, horse-drawn carts, etc. We have even seen a couple arrive in a 911 truck!
These little things – consciously or unconsciously – contribute in making the special day memorable.
Last weekend in Lagos, a young couple tied the knot in a beachfront wedding ceremony somewhere in Lekki, Lagos. The young couple,  Rhoda Eneh Ameh and Sunday Okpanachi Agbo, are both young Medical Doctors. Quad Bike
They added a new dimension to the wedding day transportation. The bride arrived the sea-side venue in a Quad Bike.
Indeed, it was just the perfect vehicle to transport the bride through the sandy terrain of the beach.
See the below photos of the bride being transported to the wedding venue on the Quad bike.
Quad Bikes
The Quad bike, or simply quad, is an all-terrain vehicle (ATV). It is a kind of motorbike with four large wheels that people ride for fun or in races.
These motorized vehicles travel on four low-pressure tyres. This makes them suitable for travelling on unpaved, rough surfaces and very sandy terrains.
Quads are intended to be used by a single rider – without a passenger. Their seats are designed to be straddled by the operator, with handlebars for steering control. The rider sits on and operates these vehicles like a motorcycle, but the extra wheels give more stability at slower speeds.
Some ATVs come as a three-wheeler, four-track, four-wheeler, or quadricycle variant.
It was first introduced in the 80s by Honda. Although it is a street-legal vehicle in some countries, it is not street-legal within most states, territories, and provinces of Australia, the United States, or Canada.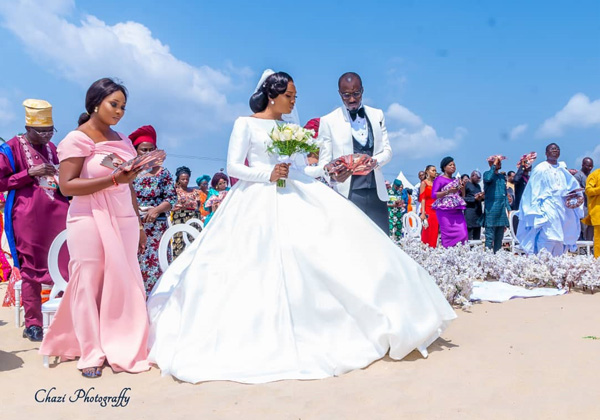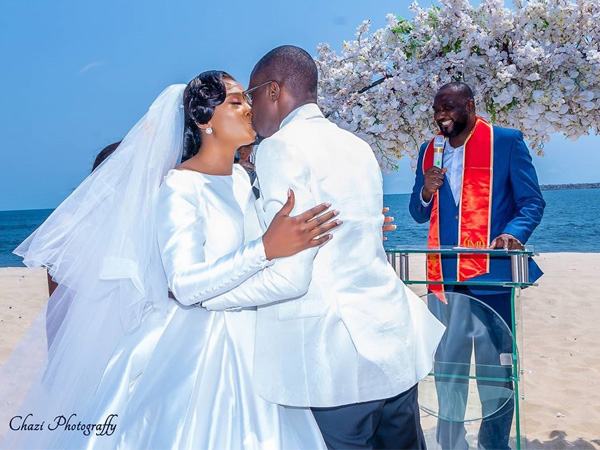 Photo Credit: Chazi Photography (Instagram)