British Airways Boeing 787's Landing Gear Collapses While On Its Stand At Airport, Injures A Crew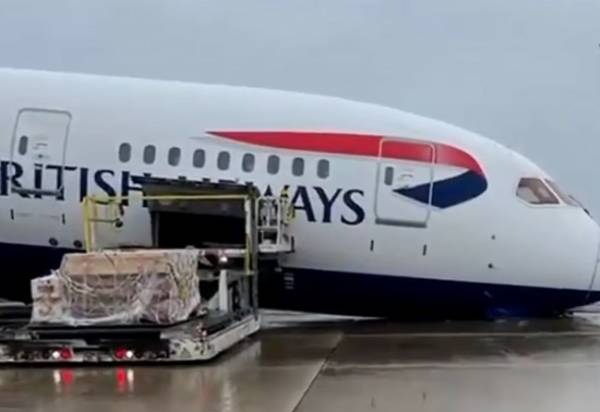 British Airways Boeing 787's landing gear collapses while on its stand at Heathrow Airport, injures a crew member.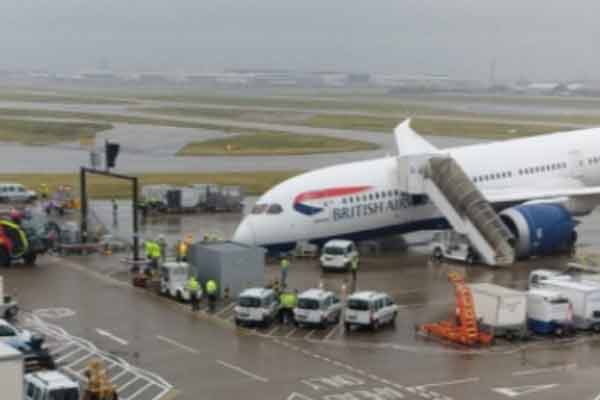 A British Airways plane's landing gear collapsed on the tarmac at Heathrow Airport seriously injuring a crew member. The incident happened after an engineer 'failed to lock out the landing gear properly'.
Shocking photos show the Dreamliner 787-8 with its nose on the ground and broken landing gear while a stair car stands by.
Airport emergency crews rushed to the scene but the extent of the damage to the plane remains unknown. Medics assessed two staff with one in need of hospital treatment.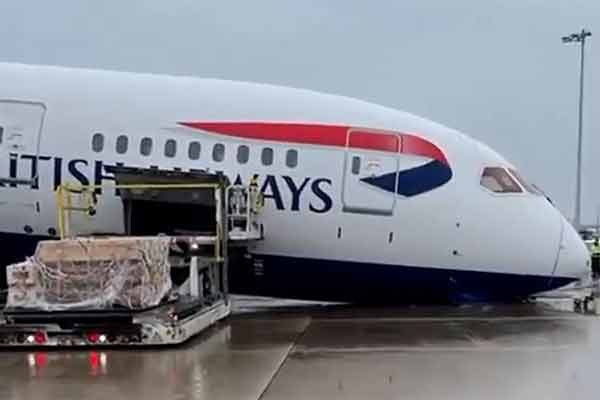 The incident happened while the Boeing-made plane, a passenger aircraft converted for cargo transport, was being loaded for a morning flight to Frankfurt, Germany, having flown in from Moscow two days ago.
British Airways says flights will continue as normal and that the aircraft was only transporting freight and so had no passengers on board.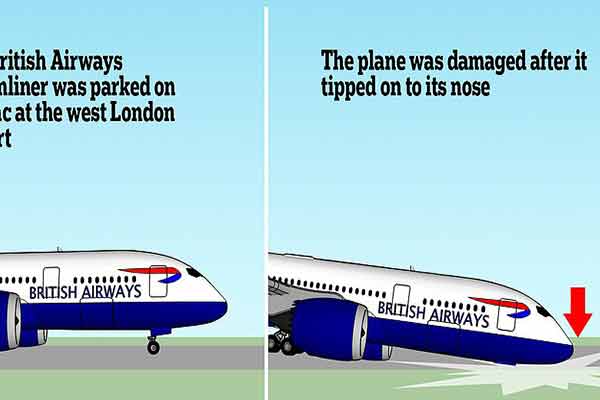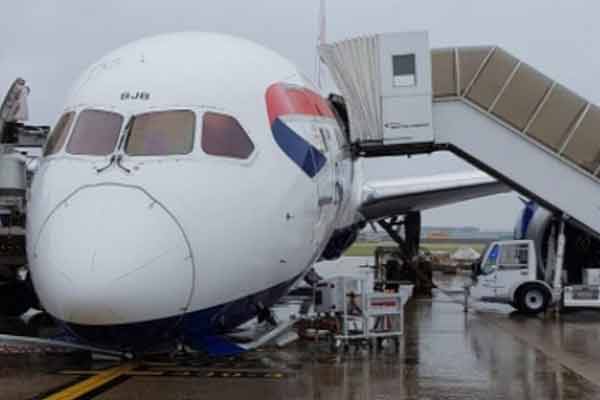 It comes amid turbulence for BA after it announced a cut of up to 12,000 jobs during the pandemic and for Boeing who suffered huge problems grounding their 737 MAX airliner fleet after two crashes killed 346 people.
A spokesman for the company said: 'A freighter aircraft has been damaged while stationary on stand. As a freighter only aircraft there were no passengers on board.
'Safety is always our highest priority and we are investigating the matter.'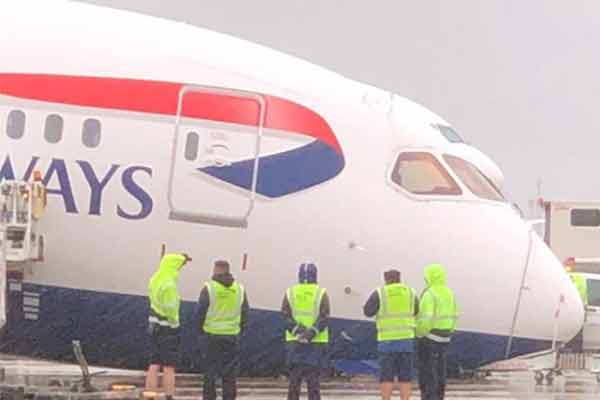 A London Ambulance Service spokesperson said: 'We were called at 8:05am today to reports of an incident at Heathrow Airport.
'We sent a number of resources to the scene including our hazardous area response team (HART), ambulance crews, a medic on a bicycle and an incident response officer. Our medics assessed two people at the scene. After an assessment we took one person to hospital.'