Buhari's Personal Assistant Deploys Presidential Jet For His Wedding (PHOTOS)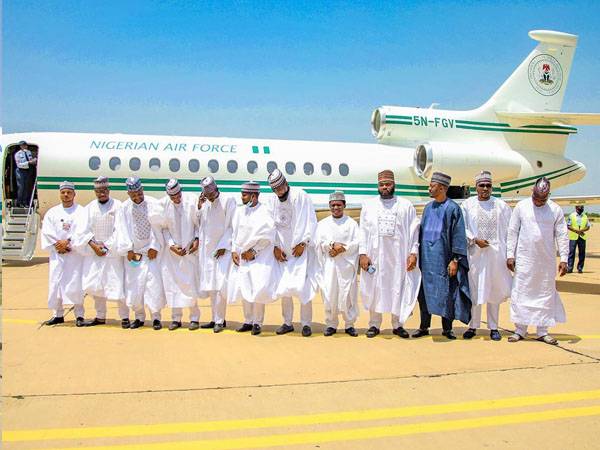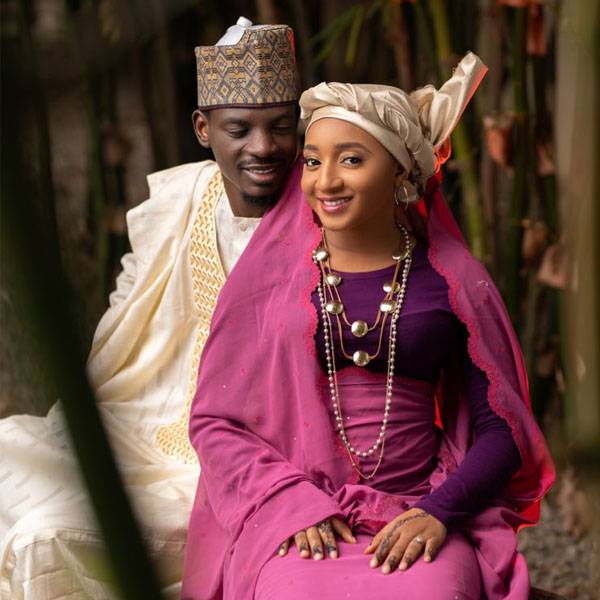 Bashir Ahmad, personal assistant on new media to President Muhammadu Buhari tied the nuptial knots on Saturday in Katsina.
Bashir got married to his love interest, Naeemah at GRA Juma'at Mosque, Katsina after Jumat prayer.
Hours after the occasion, a report circulated online accusing Buhari of abusing power by deploying the presidential jet for his aide's wedding. Personal Assistant
This was on account of photos of Ahmad and his friends posing by the Presidential Jet that became public.
See the photos below.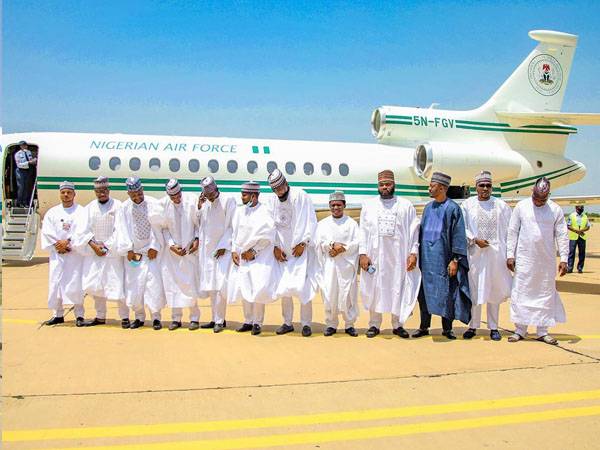 Bashir Ahmad later dismissed the rumours. He claimed that he never used the presidential jet for his wedding.
In his reaction on Twitter, the president's Personal Assistant said the report was not a true picture of what actually happened.
He said contrary to the report, he traveled alongside his friends to Katsina for the wedding by road and also returned to Kano via the same means afterwards.
Ahmad added that he also departed for Abuja with his friends by road when everything concerning the wedding was over.
He said the pictures of himself and his friends taken behind the presidential jet as depicted in the said report was when they visited the airport to receive Buhari's representatives at the event. Personal Assistant
"Bashir Ahmad and his friends traveled to Katsina on Thursday by road, proceeded to Kano after the wedding on Friday and they will leave Kano for Abuja by road after the events. This was when I led my friends to receive [email protected]'s representatives at the airport," he wrote.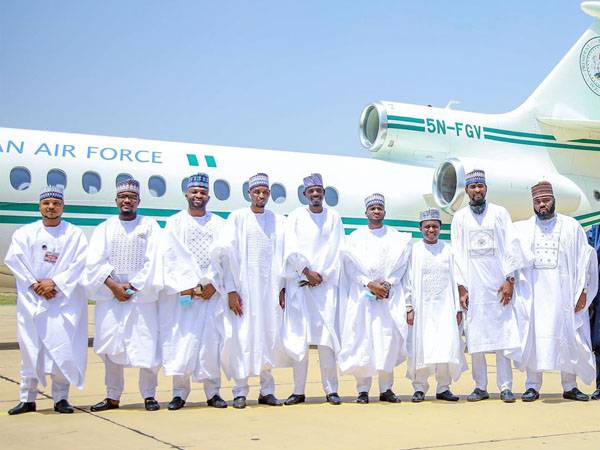 Presidential Jet And Controversies
During the administration of Mohammadu Buhari, the Presidential Jet has been subject of controversies.
In early January, Hanan Buhari, the daughter of President Buhari, stirred up a controversy. This was after she attended an event to photograph a Durbar by Rilwanu Adamu, Emir of Bauchi, in one of the jets in the presidential fleet.
The move was condemned by Nigerians even though the Presidency defended the action. According to them, it was a normal procedure. Personal Assistant
Just a week ago, the executive governor of Kano State, Abdullahi Ganduje, arrived Benin City, the Edo State capital.
He was in Edo State to offer support to the gubernatorial candidate of the APC, Pastor Osagie Ize-Iyamu.
Ganduje, in the company of other chieftains of the Party, arrived the Benin Airport in a Presidential jet.