Car Crashed And Split Into 2 In Delta State; Driver Survived (Pictures)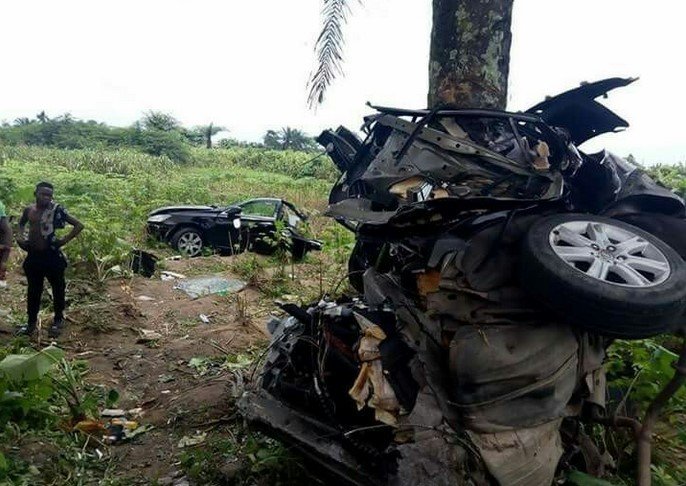 The accident occurred along NPA expressway in Effurun, Delta State.
It was gathered that the car was on high speed and then hit a palm tree. This resulted in the car crashing and splitting into two.
The lone occupant of the car who's the driver walked out from the car alive. He made his way down to a Naval hospital adjacent to the spot.
For the car to split like this, we suspect the chassis of the car was compromised even before the accident. High speed is also another ingredient.
Speed Kills!