Man Survives After His Car Was Crushed By A Heavy Duty Vehicle (Picture)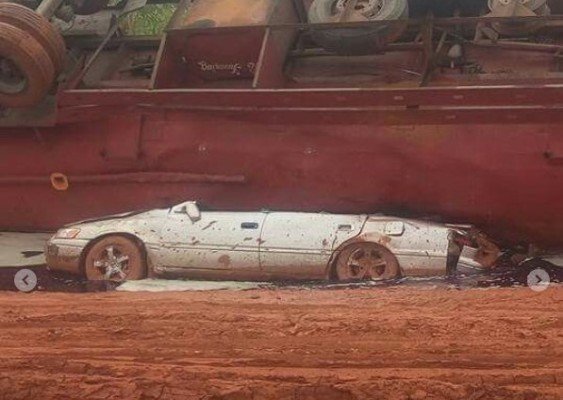 It has never been a safe practice to drive very close to a heavy duty vehicle. They are highly unstable when they are loaded combined with the terrible roads we have in our country.
The man in the picture was lucky enough to escape the grip of death after this heavy duty vehicle crushed his car.
This happened along Enugu-Onitsha expressway. If you know this road, you can testify how bad the road is especially during the rainy season.
These heavy duty vehicles can cause painful and tragic death; be very careful when around them. Better still, avoid them if you can.
It's always advised to give way for heavy duty vehicles on the road. Don't be too close to them from all sides. Give them the space they need. The worst remains overtaking it when it's dancing due to the potholes and bad road. It can easily lose balance and fall.
Drive with care. Don't be a victim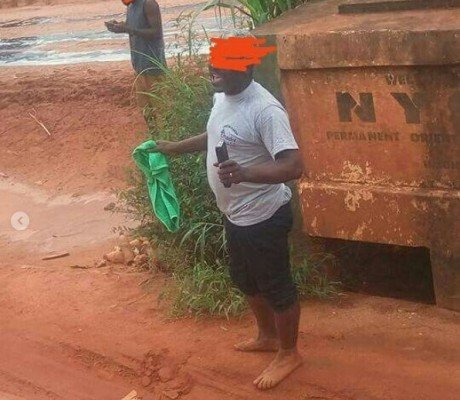 Thank God for his life.