A BMW X5 Crashed A McLaren 720s Sitting At A Dealership (Photos)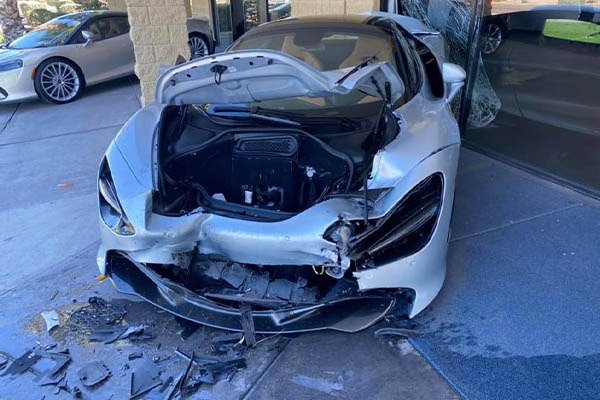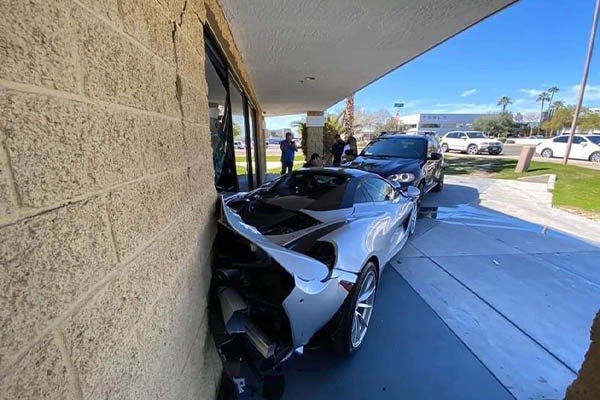 Accidents are inevitable and they are no fun, especially when you smash an expensive ride. This incident didn't happen in Nigeria, though because we can imagine the reaction from the owner will not be pleasant. The incident happened in Scottsdale Arizona in the United States where a BMW X5 crashed a Mclaren 720s sports car.
Details are limited, but the force of the impact was so great that it pushed the 720s through the glass window and into another 720s which was sitting inside the showroom. The picture below showed how the entire front of the Mclaren was damaged. And to make matters worse, the car was apparently parked at an angle. So part of the rear end slammed into a brick wall while the other half went into the showroom. The part that hit the wall was completely destroyed while the part that smashed the showroom had less damage.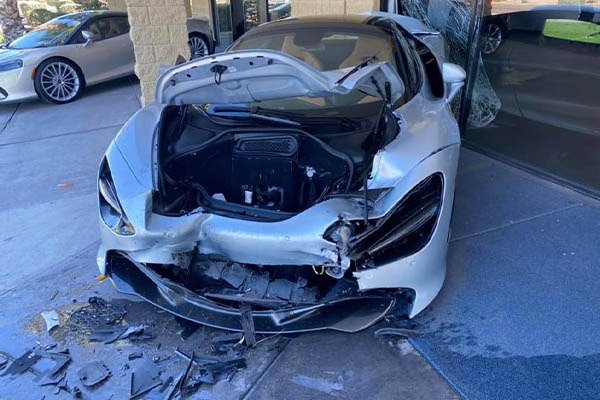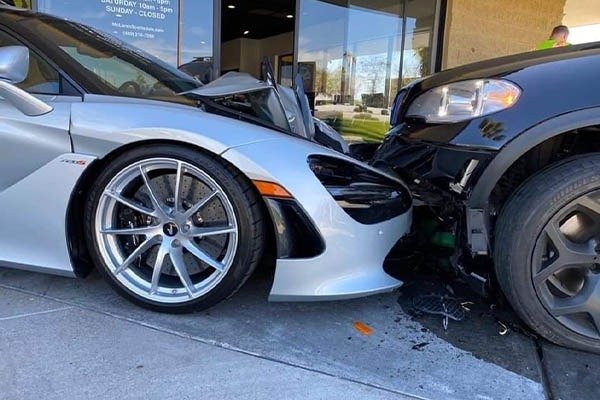 The other McLaren, a yellow 720s that was also involved had minor damage as the paint was mildly affected and the front also had little cracks. No one knows how much the damage cost but it's surely going to be very very expensive.
Paul Eugene, the owner of the BMW X5 that crashed the Mclaren was counting his stars as it wasn't his fault. Someone just sideswiped me causing me to run into a 350 thousand dollar car that went through the building's glass & damaged at least one other car just like it at a dealership in Scottsdale. Ouch. Glad it wasn't my fault or ya boy would be filing bankruptcy in the quickness. Bruhh". Indeed he was truly lucky.