Caterham Set To Unveil A Radical Electric Sports Car In A Few Years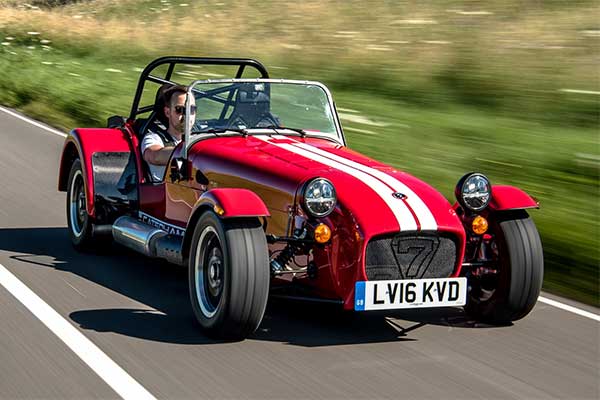 Caterham is preparing to launch its first-ever electric car and the company is promising it'll be nothing like any Caterham before. In charge of design is Anthony Jannarelly responsible for such creations as Lykan Hypersport which you must have seen if you ever watched Fast & Furious. Italdesign is lending its supporting hand as well – this is going to be one heck of a cooperation.
With the design handled by highly qualified people, what about the powertrain? The company is determined to keep the car true to Caterham's spirit – light and agile. Jannarelly mentioned that the biggest problem in a sports car is the battery and just because it's heavy. Placing it under the floor makes the car higher and that's not what Caterham wants.
The company already has figured out this part apparently which likely means a similar solution to the upcoming Porsche Boxster EV or the one used in Maserati GranTurismo – a T-shaped tunnel between the seats that wraps behind them and is filled with battery cells. That way the center of gravity stays low and central with a bias towards the rear wheels – a recipe for fun.
The vehicle will be built on a steel space frame and will be wrapped in either an aluminum or carbon fiber body. The body will be made out of six panels with front and rear clamshell openings which is a revolution for Caterham. It will have a pair of doors and a pair of sills – and that's how far Caterham is willing to push the envelope.
There is a possibility of an optional roof available but the RWD configuration stays and the vehicle will still be constructed under the SVA rules. The former Single Vehicle Approval scheme is operated in the UK and it has been updated not to IVA with a new set of rules. This scheme allows for low-volume vehicles or kit cars without EU or other type-approval to be inspected and if compliant, to be registered for road use.