Check Out The Brabus B45 Which Is A Tuned Mercedes-Benz A45 AMG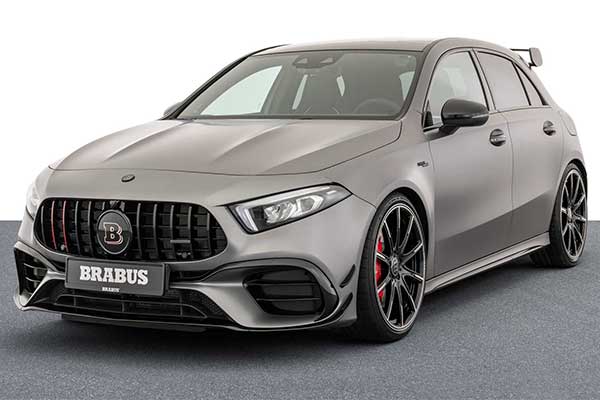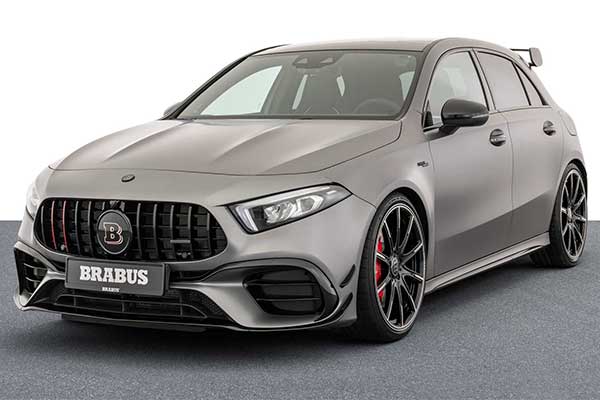 Brabus has once again shown its tuning prowess by transforming the already impressive Mercedes-Benz A45 S AMG to a beast. It's strange that Brabus called this model B45 which seems synonymous to the B-Class minivan but B stands for Brabus in this case. In addition, the B-Class doesn't have an AMG variant so no worries.  Now back to this Mercedes hatchback, it looks seriously aggressive than the stock model in all indications as seen.
Just a reminder that the A45 S AMG has the most powerful mass-produced four-cylinder engine in a production car. Did that didn't stop the German tuner from upgrading the 2.0-liter furthermore? Guess not and it has been amped with more juice. While a stock AMG A45 S packs 416 horsepower and 369 ib-ft, Brabus increased the output of the B45 to a massive 444 hp and 406 lb-ft. The added oomph shaves off two-tenths of a second from the sprint to 62 mph, which now takes just 3.7 seconds. That is freaking fast and way faster than some supercars today.
Another thing that Brabus did was not to tamper with the speed limiter. The speed limiter is still electronically programmed at 168 mph which everyone has come to accept. To top that, Brabus has given the B45 a three-year / 62,000-mile warranty for the customer's ease of mind. This move was considered due to customer's fear of the negative impact the aftermarket package might have on the 4-cylinder's reliability.
Apart from the improved engine, the Brabus B45 sits 1.2 inches closer to the ground than the stock model. This is possible courtesy of an adjustable suspension setup complemented by custom 20-inch Brabus Monoblock wheels. The interior of the B45 wasn't left out as Brabus did some minor tweaks.