One Off Lamborghini Urus By Abimelec Design Is An Off-Road Beast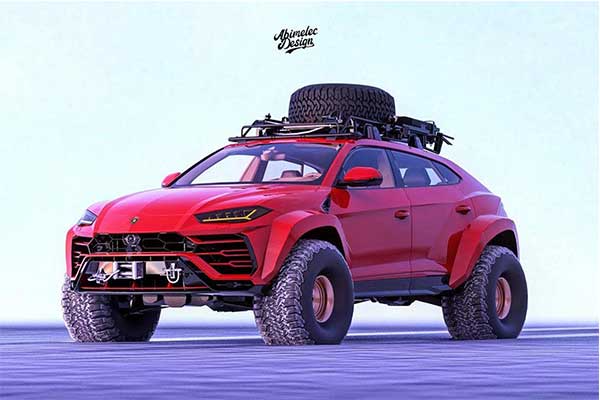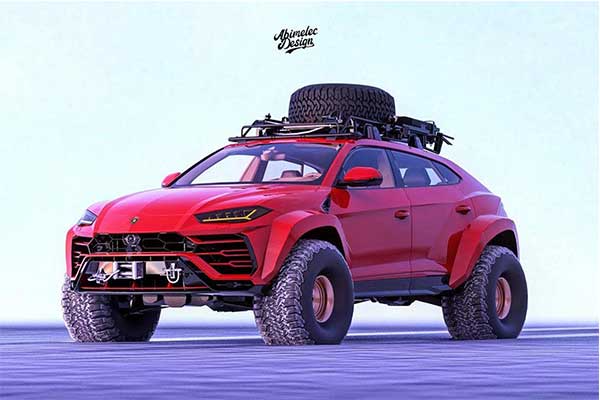 Since its introduction is 2018, the Lamborghini Urus was the undisputed fastest production SUV ever made but was never known for its deep offroad abilities. To solve this, Abimelec Design came with the right upgrade to make the Urus the fastest offroading beast. The only downside of this is that the Urus by Abimelec Design is just an artist impression. As sad as this is, we can't help but admire this art done by them.
For starters, there are those massive and extra-wide tires which, if you look closely, sport Lamborghini Countach-inspired bronze wheels. The new more pronounced fender flares receive their inspiration from the one and only Lamborghini LM002. A roof rack containing a spare tire and a couple of fuel canisters has also been added. The artist (Abimelec Design) did not mention any suspension or engine modifications. In order to make this a reality though, there must be a lift kit and other related tweaks. This will be necessary in order to accommodate the new bulging wheels.
On the engine, the 641hp V8 will remain because it's already impressive as well as the 8-speed ZF automatic transmission and its all-wheel-drive system. Its a shame once again that this is just an artist impression as Lamborghini has no plans of creating this. The only way this can be brought to life is if a custom company takes the bold step to modify one for a customer. All in all, the Abimelec Design Urus is a sight to behold