Check Out The New Year Cruise During "Bicycle Carnival" In Isiokpo, Rivers State (Video)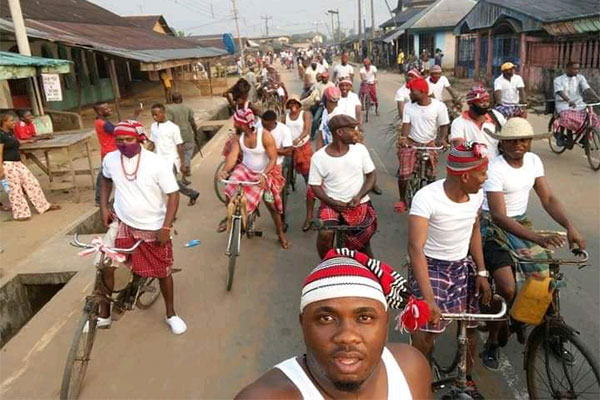 Isiokpo residents in traditional attires cruises the streets in their two-wheelers during this year's "Bicycle Carnival" to mark the end of the year in style.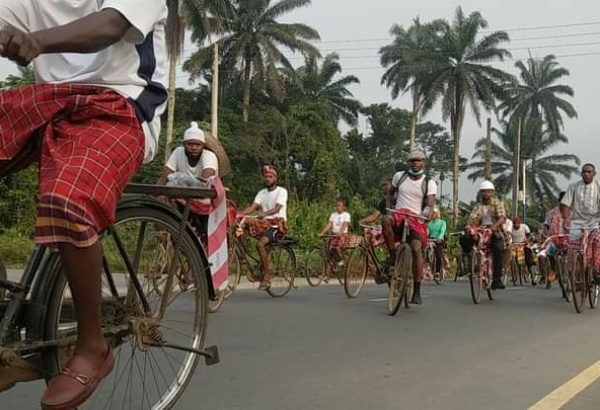 The people of Isiokpo in Rivers State has shown to the world one of the beauties of the country during a recent carnival that was held in Isiokpo, Ikwerre local government area of the state.
The carnival, tagged the "Bicycle Carnival", saw hundreds of participants in traditional attires cruise around town on their bicycles to celebrate the end of the year in style.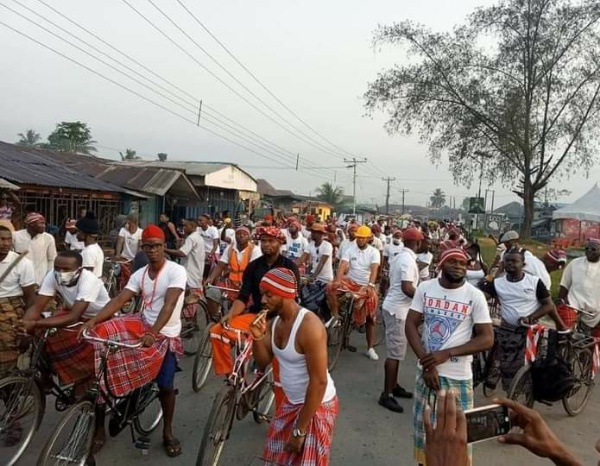 Check out the new year cruise during "Bicycle Carnival" in Rivers State
Video
Adorable images and video from the event went, which have gone viral on social media, shows hundreds of spectators lined the streets to watch the bikers during the colorful bicycle parade.
While some had passengers at the back of their bicycles, some participants can been seen riding with radio and television sets that was common in Nigerian homes in the 70s and 80s.