Check Out This 2019 Toyota Hilux Fitted With A 6.2 V8 AMG Engine (Photos And Video)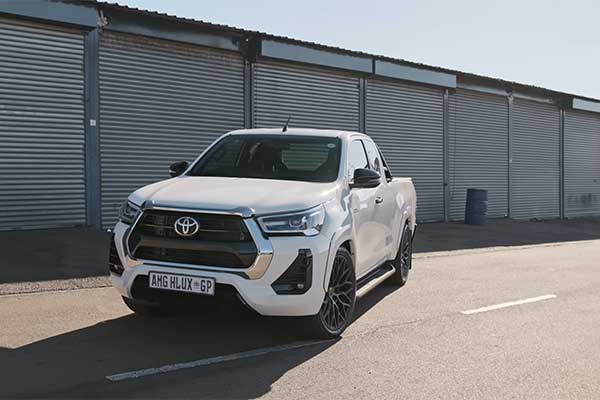 When Mercedes-Benz launched the X-class Pickup truck, many thought it will get the AMG treatment but it turned out to be an expensive Nissan Navarra and it was eventually discontinued.
Now, this Toyota Hilux has gotten the AMG treatment all thanks to Quentin Boylan who fitted the Mercedes C63's 6.2-litre V8 to the legendary workhorse. When Boylan saw the X-Class, like many others, he too wasn't satisfied with its powertrain options. By swapping in the AMG V8, he figured he'd get a reliable Toyota truck with a powerful and (relatively) reliable AMG engine. It's also worth noting that this build placed a heavy emphasis on livability, as this truck is one of Boylan's daily drivers.
Boylan's company Colt & Toyota Spares in Pretoria South Africa are the workshop responsible for this modification. Boylan said in a statement "I built this vehicle because Mercedes brought down the X-Class and I never put a proper motor in it," He further added, "It's my passion for building one-off vehicles.". Used as a daily driver and for towing, the V8-swapped Hilux doesn't feature a German transmission. It's actually running the six-speed automatic gearbox of the Hilux, although modified to take the AMG lump.
And while the truck doesn't look extremely aggressive, that was all a part of Boylan's "Stock Plus" vision. The exterior features front AMG brakes, AMG lookalike wheels, and lowered suspension, while the interior received AMG lookalike seats, a complete refinishing in leather and Alcantara, and red accents throughout.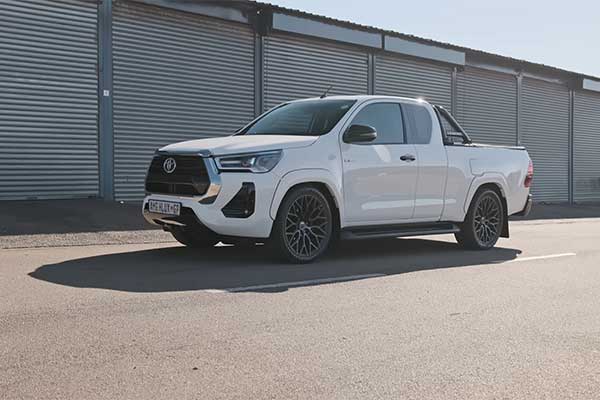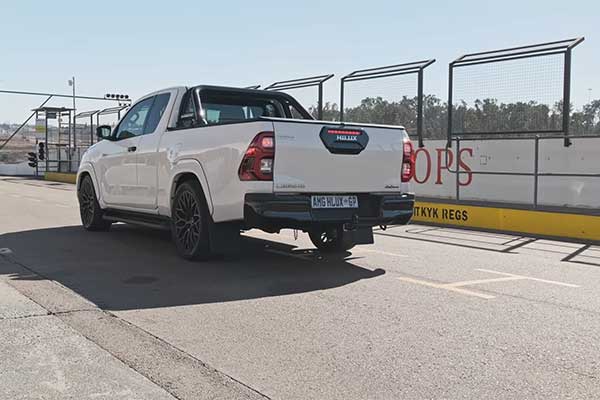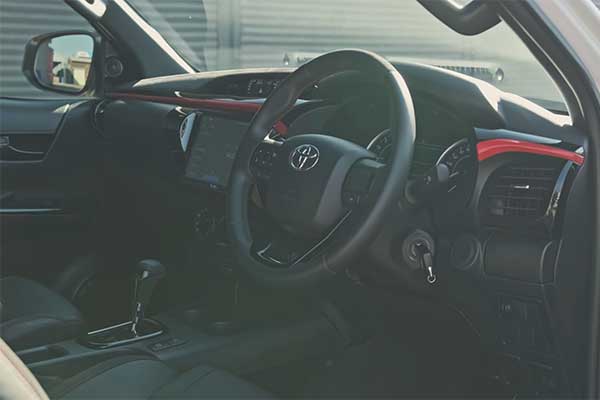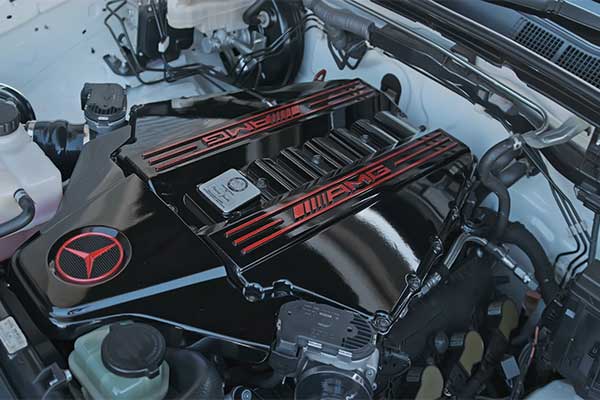 Video