Toyota Gazoo Fits A V8 Engine On The Hilux For The 2021 Dakar Rally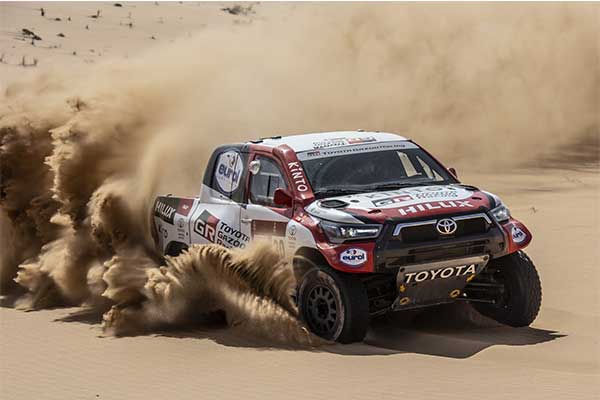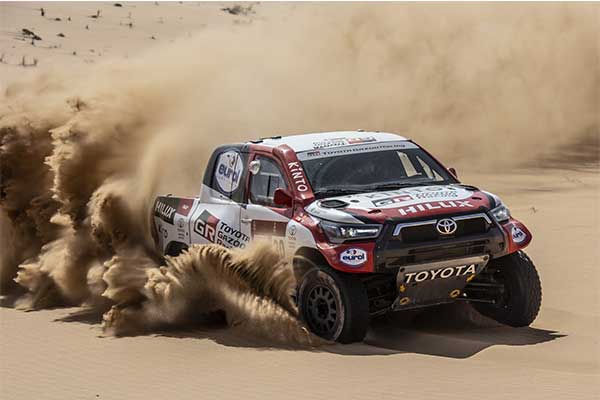 The Toyota Hilux is one of the best selling pickup truck globally and its a regular competitor of the Dakar Rally. For the year 2021 edition, Toyota Gazoo has revealed that a pair of V8 powered Hilux will feature. In addition to that, the Hilux featured will be all-wheel-drive and a fully independent suspension.
The competition will is scheduled to start on January 3 in Saudi Arabia and will also feature other competitors. Toyota will represent the Japanese team and will consist of 4 crews each. They will be driving the latest race version of the Toyota Hilux that was originally introduced in 2018. These trucks are not your regular Hilux as they have been heavily modified for the competition. They are built to take punishment and to withstand all obstacles thrown at it likewise other models featured.
Toyota Gazoo Racing team will be spearheaded by 2019 winners Nasser Al-Attiyah and Mathieu Baumel, who finished second in the 2020 edition of the Dakar Rally. The Hilux used are powered by a 5.0-litre naturally aspirated V8 engine whose power output is unknown at the moment.
The 2021 edition of the Dakar Rally will take place solely in Saudi Arabia. All crews will set off from Jeddah on January 3. The route will be similar to that of last year's race, but the organizers have promised all-new sections for a more competitive race.