Tom's Racing Pimps The Toyota GR Yaris With Aggressive Bodykits (Photos)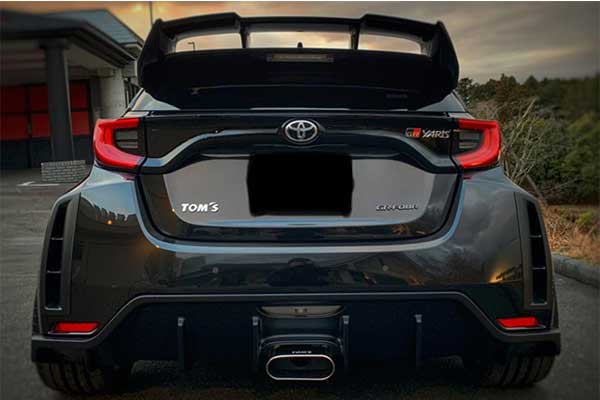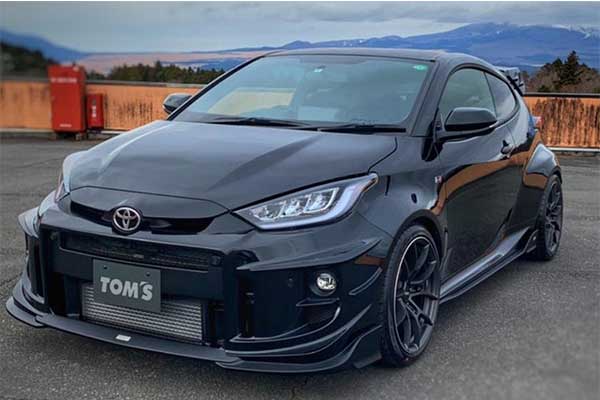 Since Toyota launched the GR Yaris, many turner companies have done lots of work on the hot-hatch but TOM'S Racing surprises all with its unique looks. Presented by Toyota factory WRC driver Takamoto Katsuta, the modified hatchback looks more aggressive than the standard GR Yaris. All thanks to the company's new body kit. The standard bumper is retained, but TOM'S has added a new front splitter and canards. The rear features an aggressive diffuser incorporating a large tailpipe replacing the standard factory dual-exhaust system.
Looking a little bit closer, and you can see the mesh has been removed from the grille. This is to make way for what looks like a new intercooler. While TOM'S hasn't released power figures, it's pretty safe to assume that TOM'S GR Yaris will make plenty more than the standard car's 257 horsepower and 265 lb-ft of torque. There also is a new wheel and tire package, a set of Rays wheels wears Dunlop Sport Maxx 050+ rubber. The whole car has been lowered, and the stock suspension has been swapped for a set of Luck Elsport V1-DFA coilovers.
To crown the modification, TOM's finished the work with a black finish which makes it menacing. Even without the bodykit, the GR Yaris is still very sporty but TOM'S takes it to another level.