Check Out This Amazing Toyota Sequoia Rendering (Photos)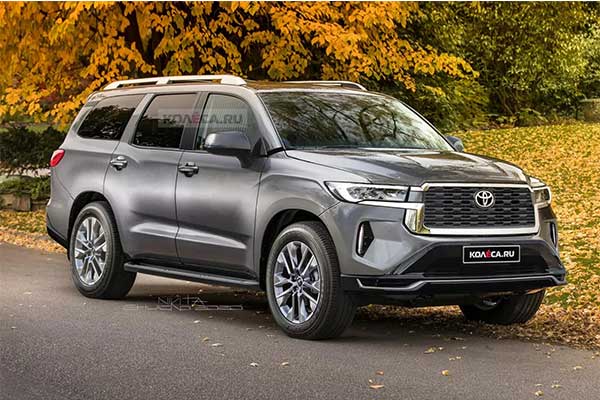 Among all the great Toyota lineups out there, the Sequoia seems to be forgotten by all. This is because since 13 years the large SUV has remained the same without much change. Although its reliability is still great, one can phantom because it's now outdated in every aspect. With Toyota planning on a replacement by at least 2022, an artist gave his impression on what we might expect.
The rendering is done by Serial designer Nikita Chuiko and it looks great with its sharp designing. From the front, you can see that it takes a cue from the Highlander (especially headlights) while maintaining its strong grille. The front bumpers are completely revamped and have a modern touch to it as its body is chiselled and looks better. On the rear, it resembles those use in the latest Sienna minivan and that is quite comforting and gorgeous.
Old traits like roof rails, side-steps, and muscular rear fenders carry over, but they are integrated in a fresh and modern manner that makes the Sequoia look so much younger and fresher. As said earlier this is just a rendering as Toyota hasn't given any hint on the next Sequoia. Either way, there's no doubt that the Sequoia needs some sort of update. Hopefully, this sort of design exercise will remind Toyota that the time has come.