Checkout The Incredible Car Collection of This 21 Year Old Reality Star  (PHOTOS)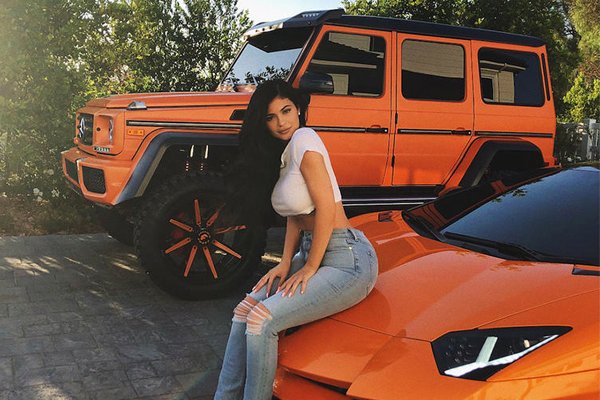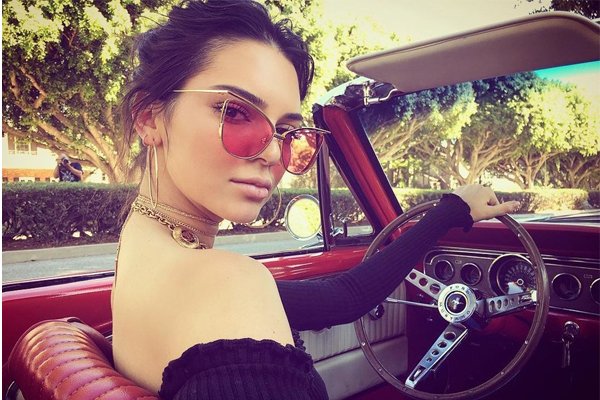 She was born into the spotlight.
At age 19, she bought her first house – a mansion.
At 20, she became the youngest person on the Forbes list of America's Richest Self-Made Women.
Over the next year, Jenner is expected to become the youngest self-made billionaire ever. That's a title previously held by Microsoft co-founder Bill Gates in 1987 at age 31, and by Facebook co-Founder Mark Zuckerberg in 2008 at age 23.
Today, Kylie Jenner is just 21 years old. She is currently worth $900million. This is far above her more famous older sibling –Kim Kardashian. Kim is currently worth $350million.
Kylie, who happens to be one of the most famous Instagram celebrities, is a successful entrepreneur. She is the life behind the makeup empire and brand – Kylie Cosmetics.
She has also been making the headlines recently after becoming a mum to her firstborn baby, Stormi.
The youngest member of the Kardashian-Jenner pack, Kylie has an obsession for luxury cars.  Her garage is a repertoire of luxury automobiles.
She has in her extensive car pool luxury cars like maroon Bentleys, orange Lamborghinis and Spider Ferraris, vintage Rolls Royce,  Mercedes G-Wagons, Lamborghini Aventador, a Rolls Royce Ghost and to the family's favourite, Mercedes G-Wagons, etc.
It is said that her garage gets a constant upgrade on a monthly basis.
Autojosh.com presents the ultra-sexy car collection of Kylie Jenner.