Chevrolet Boosts The Silverado EV Range To 450 Miles Which Is Further Than Most Rivals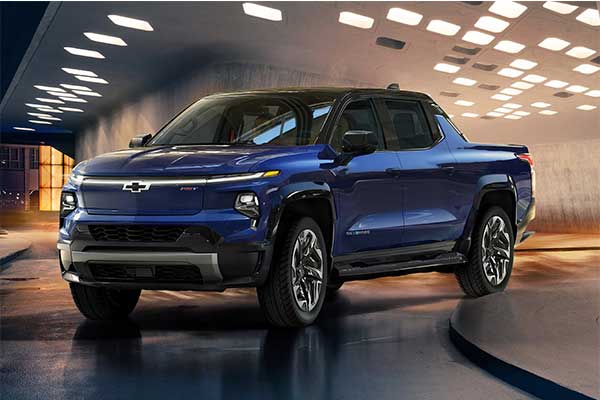 GM may be late to the table with Ford F-150 Lightning being left in charge of the electric pickup truck market, but good things apparently come to those who are late. In this case, the Silverado EV just got an upgrade even before the first vehicles reach the customers, and it's an upgrade worth talking about.
There are two versions of the Silverado – WT and RST. While the RST is the top-of-the-range 754 hp (555 kW) and 1,064 Nm monster truck, the WT is a tradesman's tool. It still has the AWD system with two electric motors but the power output is a more sensible 510 hp. The two versions share the same 200 kWh battery pack and that's what the customers are waiting for.
The initial EPA rating of the Silverado EV WT was 400 miles or 644 km. That already is 130 km more (80 miles) than the long-range version of the F-150 Lightning can muster up. Well, GM thought the gap wasn't big enough and the Silverado EV needed to make more of a statement. The company instructed the engineers to work their magic and extra overtime resulted in a substantial upgrade.
According to GM, the new – although still estimated – range has gone up to 450 miles. This will make the Silverado EV the longest-range electric pickup truck on the market once it goes on sale. It beats the long-range F-150 Lightning by 130 miles and the Rivian R1T by 100 miles. When it comes to working pickup trucks, the range matters.
GM confirmed that although Silverado EV WT launches with a large 200 kWh battery pack, a smaller battery will be available later.