Chinese Carmaker's Parade Of 55 Self-driving SUVs Sets New Guinness Record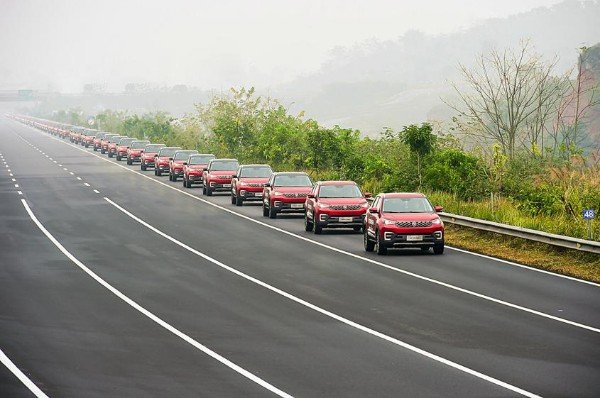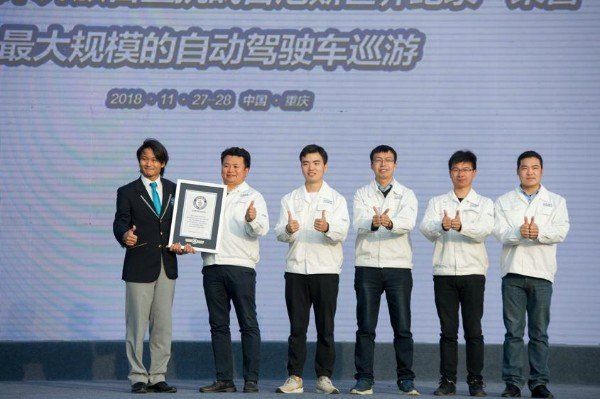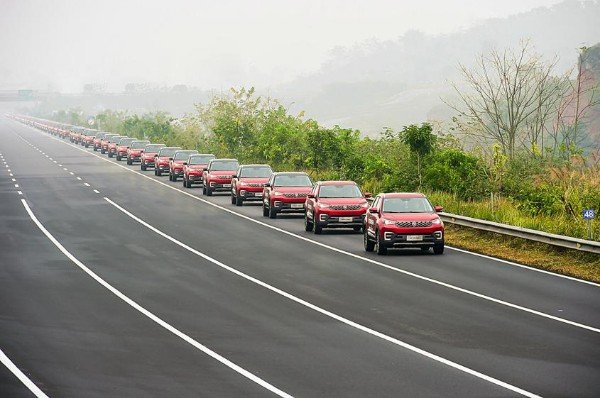 A fleet of 55 Changan's new CS55 SUVs have successfully set a new Guinness World Records for the largest parade of Self-driving cars.
Apart from setting the new world record which involves cruising along a distance of 3.2km on automatic driving mode,the Chinese automaker also demonstrated the first commercial-oriented L4-level auto-driving commercial application that involves remote automatic pickup and redelivery, specification of automatic driving on the road and remote automatic parking .
Here Is What You Need To Know About The 5 Autonomous Driving Levels
Back in November 2017, Changan,one of the "Big Four" Chinese automakers, was granted permission to test intelligent vehicle systems on public roads in California.
Nissan Patrol Breaks Guinness World Records Title For Largest Synchronized Car Dance
The Company also makes Mazda ,Ford, DS Automobiles (Peugeut) and Suzuki branded passenger cars for the Chinese market.
It also has a joint venture with  Jiangling Motors and produces Landwind SUVs like the Landwind 7 – remember the Land Rover Evoque Copycat ?
What Do You Think?