Clubless Mario Balotelli Pays Bar Owner ₦811k To Drive Scooter Into Sea Wearing Only Underwear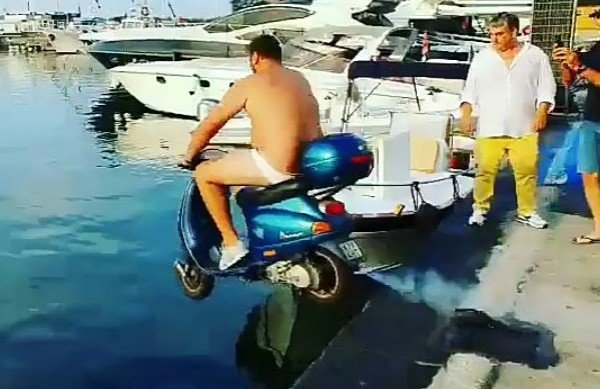 Former Inter Milan, Man City and Liverpool star, Mario Balotelli, is reported to have paid a bar owner £1,800 (or about ₦811k) to drive his scooter into the sea.
The twenty-eight year footballer later shared the footage on his Instagram stories, showing the crowd that had gathered to watch the daring stunt.
According to Football Italia, the bar owner later joked to reporters:
"My moped was only worth £540 (₦243k) anyway."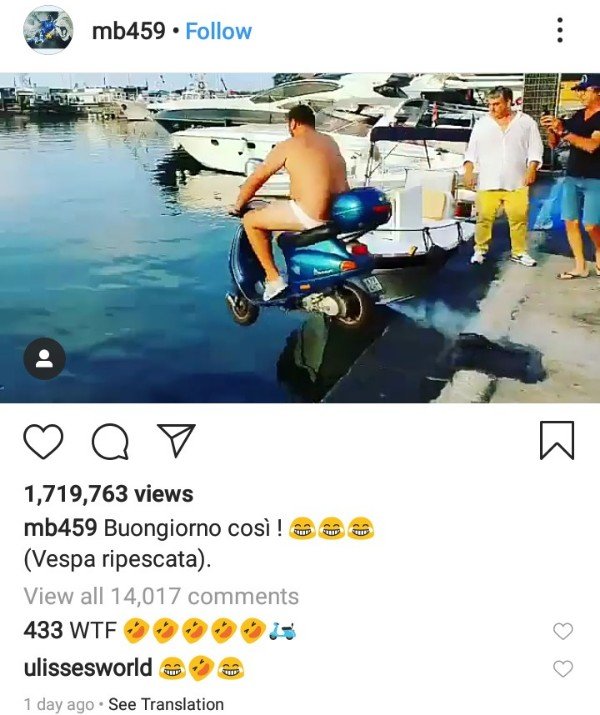 The Vespa was later retrieved and was remarkably still in working order.
The Italian striker is currently looking for a new club after his Marseille contract expired last month, after joining from Nice in January.