Coronavirus : Police Impound Over 500 Vehicles As Massive Gridlock Returns To Lagos (Photos)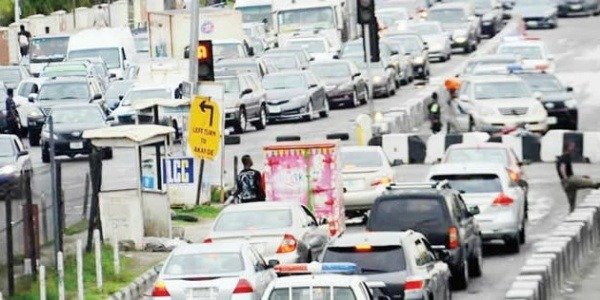 Massive gridlock returns to Lagos as motorists in the former federal capital territory defy the "Coronavirus" stay-at-home order.
Currently, the police have impounded over 500 vehicles from motorists who are not on essential duty.
Massive traffic has returned to some parts of Lagos barely seven days into the two-weeks total lockdown to curb the spread of the coronavirus pandemic.
Despite the federal government's 14-day stay-at-home order, hold up has returned to areas like Eko Bridge and Lekki-Epe Expressway.
Footage of the gridlock showed thousands of vehicles stuck in traffic.
According to reports, the traffic was caused by policemen deployed to enforce the lockdown order of the federal government.
The Police Public Relations Officer in Lagos State, Bala Elkanah, who confirmed the report, said :
"We narrowed the road and blocked it to ensure effective checking of vehicles before allowing them to pass.
Don't forget that some essential workers are allowed to use the road and we have to allow them to pass."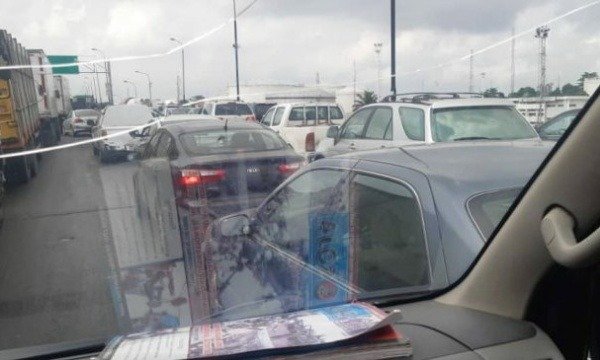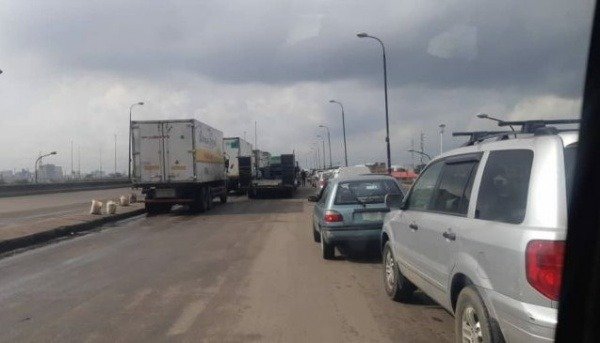 The Police Public Relations Officer also revealed that vehicles belonging to motorists not on an essential duty were seized.
"We impound the vehicles immediately. We have impounded over 500 vehicles and many vehicles were impounded from that area (Lekki)  too."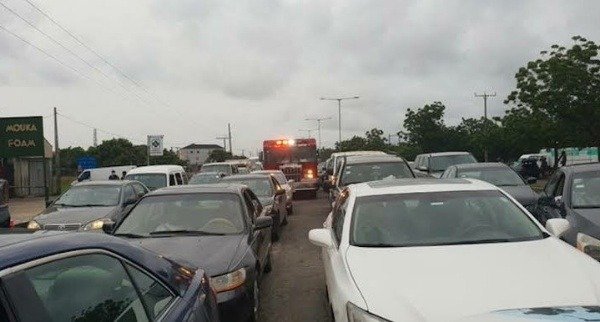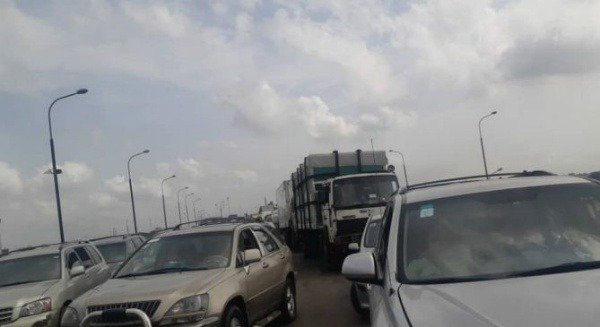 Other areas in which vehicles were also confiscated includes Maryland, Ojota, Ogudu, Agboyi – Ketu, Alapere, Ketu and Mile 12.
Reacting to the development, a medical doctor, who said she had been in the traffic for five hours, said :
"Yesterday, it took me eight hours to get to Lekki Phase One from Sangotedo to attend to an emergency at my clinic. Today again, the problem is even worse,"
Some motorists on essential duty said the traffic should be blamed on non-enforcement of the lockdown order in the Lagos.