Covid-19 Restrictions Turns Thai Pilot Into Motorbike Food Delivery Man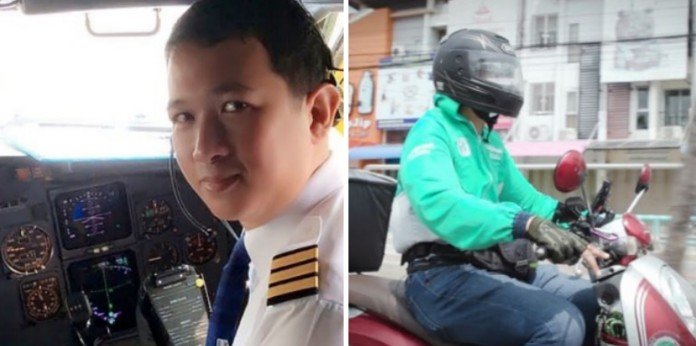 Travel bans due to Covid-19 restrictions turns Thai pilot into motorbike food delivery man.
Before the pandemic, he earn between $6,000 to $8,000 a month.
Now he makes $30 a day ($900 a month) to support his wife and daughter.
He said he knows over 50 Thai pilots that even use their luxury vehicles for their part-time job.
It's no news that travel bans due to the Covid-19 pandemic has halted many of the world's commercial airline flights.
As one of several measures to survive, airlines have sent their workers, including the pilots, on temporary leave without pay.
In Thailand, the move has forced some pilots into taking on jobs like delivering food by motorbike or as drivers for car-hailing apps.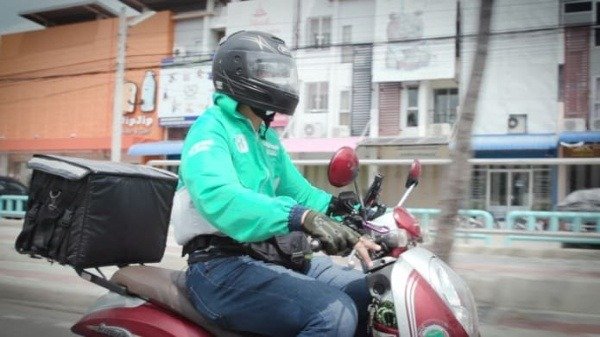 One of such pilots is co-pilot Nakarin Inta, who has been flying for Thai Lion Air for over four years.
Inta is now delivering orders for local messenger app, Line Man.
He said :
"Some [airline staff] have been on leave without pay,"
"And for most of us the income has been cut off more than 70%. I still have expenses every month so I had to find something on my own."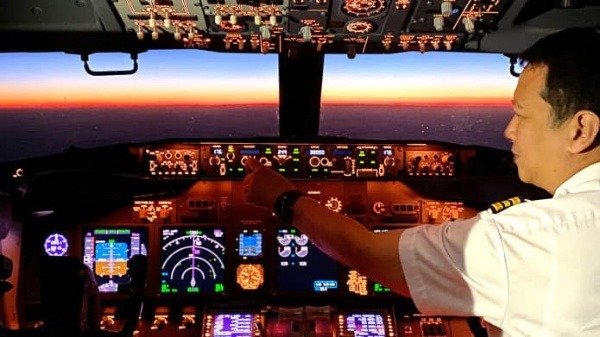 Inta says before the pandemic, he normally earn between US$6,000 to $8,000 a month.
Now, he says making $30 a day is a big win for him. He said the small money generated from delivering food orders on his motorbike is enough to support his wife and four-year-old daughter.
"I thought, I cannot just sit there and wait for help. I have to fight for my family."
He added that :
"I have to do something and I have both hands. I have my motorbike so I found my part-time job. And now I am a food delivery man. "
Inta says he knows more than 50 Thai pilots who now works either as food delivery men, ride-hailing app drivers or food vendors while waiting to resume their regular jobs again.
He said some are even using their luxury vehicles, such as BMW motorbikes and sedans, for their part-time job.