Mazda Unveils 2021 BT 50 Pick-up To Take On The Toyota Hilux (Photo)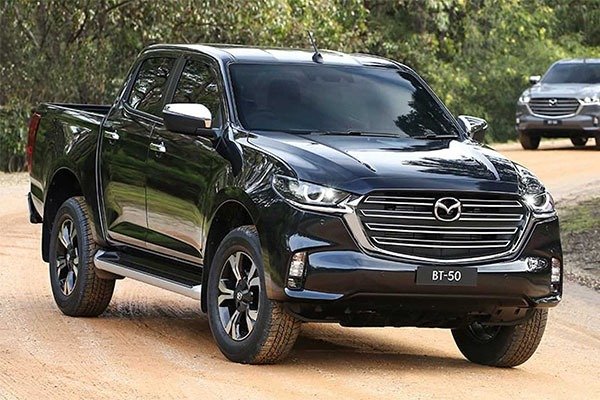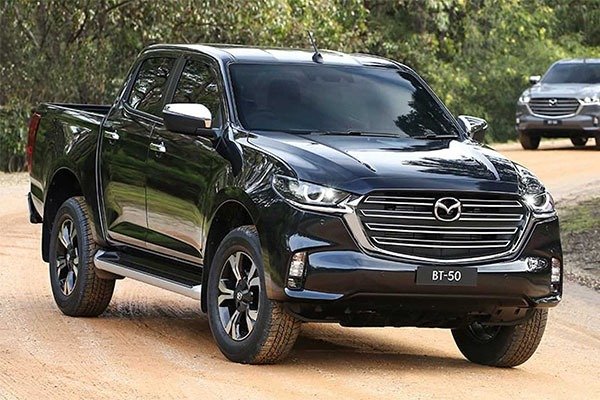 Mazda is a brand that is redeeming itself of recent and now they have launched a new BT 50 pick-up truck. The first 2 generations of the BT 50 was based on the Ford Ranger but this model is based on the Isuzu D-Max. The truck wasn't too popular in Nigeria but this new model may have a share of an already saturated market.
At the front, the BT 50 is recognizable as a Mazda thanks to its Kodo design language. This makes the all-new truck resemble its crossover sibling, the Mazda CX-9. It's available in a double cabin and single cabin models with different aesthetics and cosmetics.
The engine available from launch is a 4-cylinder 3.0-litre turbodiesel engine with 188 hp and 332 ib-ft. Other engines will be available soon. The pick-up truck mated with either a 6-speed manual or 6-speed automatic transmission which can be a 4WD or 2WD configurations.
On the interior, the Mazda BT 50 features a new 9.0-inch touchscreen infotainment and climate controls. This feature is also found in the Isuzu D-Max but every other fit and finishing is all Mazda so expect premium features. Mazda hasn't been in Nigeria for some years and nobody knows if the BT 50 will be available. But if customers are looking for something similar then there's the Isuzu D-Max which is available in Nigeria.
Can this Pick-up Challenge the Toyota Hilux? Tell us in the comment section below